On the nose: RaceTech team out in force at Aintree for the Grand National 2022 integrity services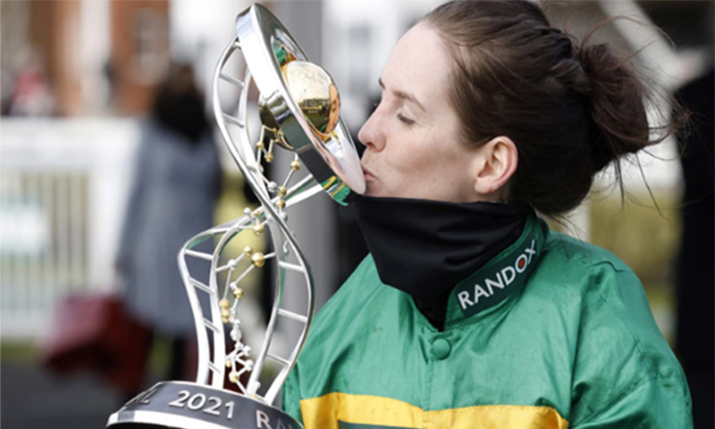 RaceTech's annual integrity services coverage of the Grand National Festival at the Aintree Racecourse is always a challenging yet rewarding event, which takes meticulous planning.
RaceTech delivered full OB coverage for its integrity remit at Aintree, working with broadcaster partners Racing TV and others distributing the pictures worldwide.
As one of the most thrilling and historic horse races in Britain, the long-distance stamina test with varying obstacles provides a fantastic spectacle to a global audience. On 9 April the RaceTech teams were out in force with 50 crew and staff members covering the 2022 three-day festival.
With a maximum field of 40 runners, the Grand National Steeplechase provides an exciting challenge for the camera operators on course, plus directors and production team. Spread around the course to capture the live race action, they cover every angle of the race up with the leaders and down through the field of runners and riders.
With sound as well as vision at the forefront of operations, duel commentary is used for the National and other long distance races, with RaceTech providing extra mics, commentary kits, monitors and additional sound engineers to fully cover the output.
Chris Clark, RaceTech's director of technology and innovation, commented on the coming weekend's preparations: "The Aintree Grand National, with all its immense history, is always an exciting and technically challenging fixture we look forward to delivering each year. This year we will be utilising two of our OB trucks including our flagship OB10, to deliver all the technical requirements for RMG, Aintree racecourse and the BHA. [We will be] providing multiple cabled, portable RF and colour cameras alongside edit facilities and extra commentators positions."
As with all racemeetings in Britain, RaceTech covers the British Horse Racing integrity services. These include facilitating the steward's area which this year will be virtualised and available on two team calls.
The multi-screen Dreamcatcher, now available on all RaceTech Units, is an important piece of technology for the stewards to replay races and review specific points of the race in close up detail from multiple angles. The technology is often used to decipher the results of races when enquiries or incidents have taken place during or after the race.
RaceTech also provides the official Photo Finish service, which again is using the latest digital technology, the Public Address on course and the official National Hunt timing system for all races.
The Grand National Festival on Racecourse TV will consist of on-course activity with fashion, hospitality, interviews, bookies areas and more. It is a major production at the Festival for RaceTech.
With dedicated presenters roving around public areas, RaceTech is providing an additional full OB facility dedicated to this continuous live output on each day. Among the Racecourse TV extra production services is a graphics operator providing enhanced graphics, an additional VT operator, advert playout, an extra dedicated sound engineer and on-screen running numbers during races, using a spotter.
An additional radio camera is used on Friday and Saturday plus a fixed camera on the weighing room roof focusing on the paddock presentation. There will be on-site editing with a PSC colour camera and operator.
As with all big festivals RaceTech teams have been preparing and planning months ahead.  OB units move in two days prior to the start day of Thursday for rigging, testing and pre-edits.
At this year's Grand National, the 2021 winning jockey Rachael Blackmore – who last year became the first female jockey to win the Grand National – will again ride 2021 defending winner, Minella Times.