OneFootball sees 300% increase in brand activations during UEFA Euro 2020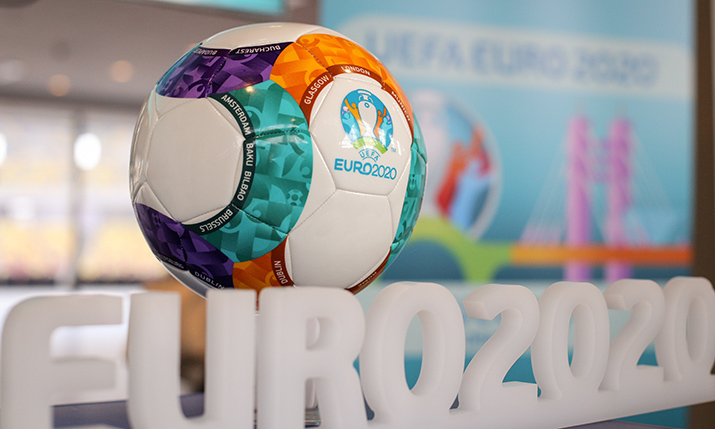 Brands from across the world are sharing record levels of content with fans via OneFootball during UEFA Euro 2020.
Campaigns from close to 100 brands, including Volkswagen, Samsung, Hugo Boss and Nutella, are being shared with OneFootball's young and highly engaged users. This represents a 300% increase in brand activity on the world's largest football platform – compared to the last major international tournament, the FIFA World Cup 2018.
As Official Mobility Partner to UEFA Euro 2020, Volkswagen has taken ownership of OneFootball's dedicated UEFA Euro 2020 section in the app through a custom-made product integration, creating the Volkswagen Digital Fan Zone. Integrated in six languages, Volkswagen's campaign includes exclusive content and editorial created by 12 influencers in five cities, alongside bespoke content from OneFootball's YouTube team, social media activations, push notifications and product placements.
The Samsung Dein Heimvorteil campaign is publishing four UEFA Euro 2020 focused episodes of the Sektion Radioverbot Vodcast. Regular host Nico Heymer is joined by ex-German international Patrick Owomoyela at Samsung's HQ in Schwalbach to discuss a range of topics, including Germany's chances of winning the championship, and previewing matches throughout the tournament.
Featuring German midfield legend Toni Kroos, Hugo Boss is activating the Bottled campaign by running competitions on OneFootball's German YouTube channel to win Hugo Boss cologne and branded merchandise, including limited edition footballs. Nutella's Lieblingspieler campaign is also activating its sponsorship of the German national team through bespoke media placements providing fans with the opportunity to design their own jar label featuring the likes of Manuel Neuer, Leroy Sane and Timo Werner.
Aligning with its vision of making football more accessible to more fans, OneFootball has also acquired championship match highlights in Germany. Highlights from all 51 games featuring the 24 teams competing at the tournament are being published 60 minutes after the final whistle of every game across the OneFootball platform.
Patrick Fischer, chief business officer, OneFootball, said: "Football fans across Europe are enjoying UEFA Euro 2020 and, alongside the world's biggest brands, we are providing more content for people to engage with, from both on and off the pitch, than at any previous tournament. Over the past five years OneFootball has grown rapidly, with our partners valuing the brand-safe environment we provide to share innovative campaigns with our highly engaged, young audience."