Spain's Òscar Lago selected by UEFA to produce Euro 2020 coverage
Òscar Lago Domínguez, a match producer at the Mediapro Group, has been selected by UEFA to be part of the team of seven producers who will oversee coverage of Euro 2020 which is taking place 12 June to 12 July next year in twelve European cities.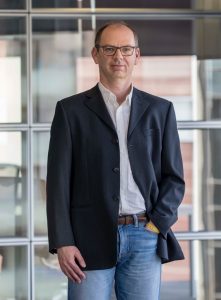 The appointment marks the first time that a Spanish producer has participated in an event such as a FIFA World Cup or a UEFA European Championship, since the production of all major national football competitions is centralised. Lago will take the helm at the headquarters of Baku (Azerbaijan) to become the first Spanish representative to be part of the production team of a Euro cup event.
One of the most reputable and experienced sports producers on the international scene, Lago was in charge of the 2010 and 2019 UEFA Champions League finals in Madrid.
His experience includes more than 100 UEFA Champions League games, 1000 LaLiga matches, the last final of the Copa Libertadores and other events such as the Olympic Games in Barcelona or the Spanish Formula 1 Grand Prix.
The Mediapro Group has extensive experience in the production of major sporting events and will send a team a 51-strong operations team to Baku, including 28 camera operators, 12 replay, two producers, two sound technicians, two assistant cameras, four production assistants and one director.