OTT platform Recast expands global offering allowing rights holders to reach untapped audiences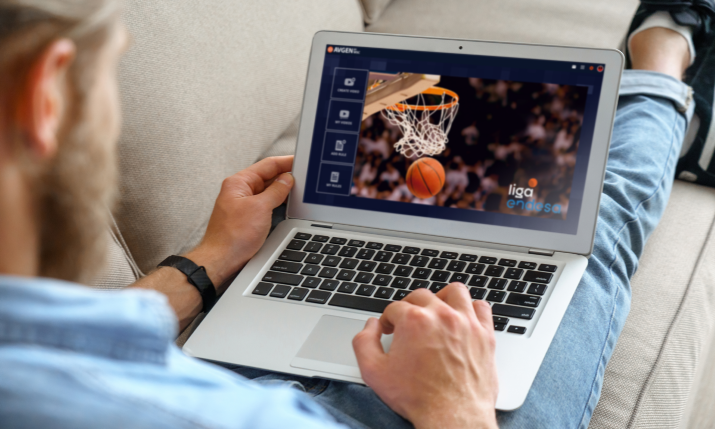 Recast, the Edinburgh-based sports over the top (OTT) platform that recently raised $8.2 million (£5.9 million) in its Series A round of investment, is accelerating its global expansion plans allowing rights holders and content creators to reach untapped global audiences.
The company's direct-to-customer video platform connects rights holders, fans and brands – for free – on one single OTT platform using per view micro-transactions. Fans can now watch the best sporting action from any device, giving complete choice, no monthly fees and the ability to supplement their viewing by earning in-app credits called Cast Credits for sharing and watching branded content.
Due to appetite from rights holders who want to maximise their global reach and take advantage of untapped audiences, Recast will be available in the US and Canada, Europe, Australia and New Zealand, the Middle East and North Africa as well as the UK. Other countries are expected to follow shortly.
Rights holders and content creators of all sizes can now access free technology that will allow them to digitally transform their organisation and keep up with the pace of today's broadcasting landscape. Rights holders will simply be able to select which countries their content is available in, on a per video basis, and will be able to set their own price while earning from every view.
Commenting on the news Andy Meikle, Recast CEO and founder, said: "I'm very excited about these major developments, particularly as we're now solving two major issues. Firstly, without any costs associated, rights holders will be able to go direct-to-customer and monetise audiences in markets where they don't have existing or complementary commercial relations. Secondly, fans in these regions will now benefit from getting flexible and affordable access to sport they otherwise may have been unable to watch and in some cases may have resorted to illegal streams."
To accelerate global expansion Recast has also confirmed that senior tech and media executive and experienced investor Rob Zeko will be joining the company as chief commercial officer with responsibility for driving overall value creation via revenue generation, corporate development and overarching business strategy. Zeko's global experience and network across an array of verticals, including SaaS, technology, sports, entertainment and media, will be instrumental as Recast enters new markets with a focus on collaborating with strategic investors and partners to propel the business into its next growth stage.
"As we ramp up our global expansion plans due to unprecedented demand, I am delighted to welcome someone of Rob's calibre to the Recast management team," said Meikle. "Everyone should have the opportunity to digitally transform their organisation and I'm delighted that Rob is joining us at such a crucial stage of our life cycle to offer a monetisation solution for free."
Zeko said: "Recast's OTT micropayment model has come to market at a time when global sports organisations are facing numerous challenges with traditional distribution – expanding the business into new markets allows our partners to have full control over their rights and directly monetise their content."
Recast is already working with several high-profile rights holders and bodies – including golf's European Tour, Manchester City FC, Table Tennis England and Hibernian FC.