Past masters: IMES on why digitising your archive is a golden opportunity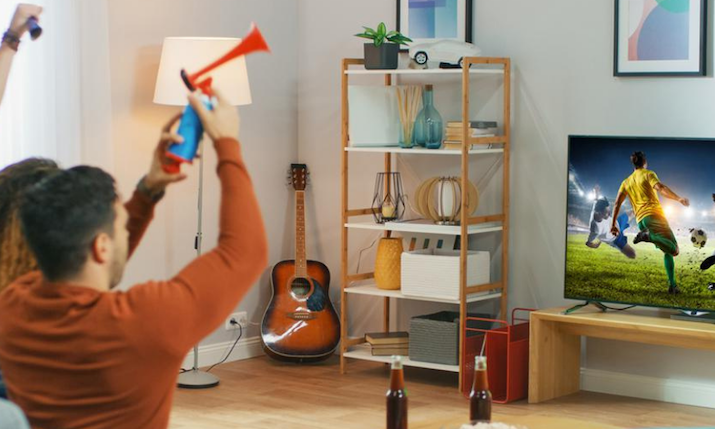 By Kerry Freeman, Iron Mountain Entertainment Services head of sales, UK and Ireland.
As the pandemic and the ensuing lockdowns brought much of the global production industry to a screeching halt – particularly, of course, live sport – people looked to broadcasters and streaming video services for a distraction from the fear, isolation and boredom of the COVID-stricken world.
For video streaming services in particular, it was a transformational event, with many services achieving more than five years of projected growth during 2020 to 2021 alone according to media analysis; with a large percentage of the world's population confined to their homes, television consumption rose by an estimated 60% and many viewers added new platforms to their subscription services for more variety.
However, with little new content being produced to attract and retain viewers, broadcasters and service providers began delving into their archives to satisfy viewers' enormous hunger for entertainment. Live sport, in particular, was greatly missed, so broadcasters looked to old tournaments, competitions, matches and races which provided nostalgia for some viewers and 'new' content for those who perhaps hadn't been old enough to appreciate them the first time around. For instance, ITV in the UK replayed the Euro 96 football championship while RTBF in Belgium offered cycling races from the 1990s, and ESPN aired old WrestleMania events.
Preaching to the converted
Much of the world's sporting archive is still held on tape, so this renewed interest became a huge driver of digitisation efforts; rights holders suddenly saw the value not just in preserving their archived content digitally, but also in the latent value it had for broadcasters and service providers competing for viewers. One major project saw almost 7,000 hours of Premier League football content being digitised, while another for the All England Lawn Tennis Club delivered 8,000 hours of converted content.
While the pandemic was the catalyst for a leap in content digitisation along with further development of content management platforms, we predict that this trend is set to continue in the coming years as broadcasters and content owners seek to monetise assets that they already own.
In the post-pandemic world, the battle for eyeballs – and wallets – has become enormously competitive, with hundreds of services available in a world that is also facing an extremely challenging economic climate.
Cost-conscious consumers who might have ramped up their subscriptions during lockdown are now considering which services to keep and which to cancel, and will be looking for the best value. Having a broad archive of content along with newer material, all at the fingertips of subscribers, helps content providers to remain competitive by offering high quality and choice.
Fierce competition
Broadcasters like Canal+ Group are looking to their tape archives to add value for their viewers; Iron Mountain Entertainment Services (IMES) is currently working on a major project with the French content producer and broadcaster to digitise up to 110,000 hours of tape archives, including sports content, to create digital assets for its streaming services.
With competition so fierce between content providers, the market is also ripe for mergers and consolidation. Studios and rights holders need to understand what content they own and in what form, to ensure they are in a position of strength to survive or, conversely, to be a more attractive proposition to potential buyers.
Archiving and storage technologies are constantly evolving; while preserving the content securely is usually the main goal, content owners are now also able to add further value to their assets and even create potential new revenue streams.
For example, among the latest features of IMES' Smart Vault Media Asset Management platform is the option to create subtitles which makes content easier and more attractive to sell internationally, and the platform will soon enable content owners to create NFTs out of stored assets. IMES is also constantly testing AI technologies and options to make content even more easily searchable and accessible.
There is so much potential value in the content that is just sitting on tapes in store rooms; it seems that yet another unexpected effect of the pandemic has been to reveal that potential, to the benefit of broadcasters, streamers, rights holders and viewers alike.