Pixellot acquires game analysis platform VidSwap to augment automated production service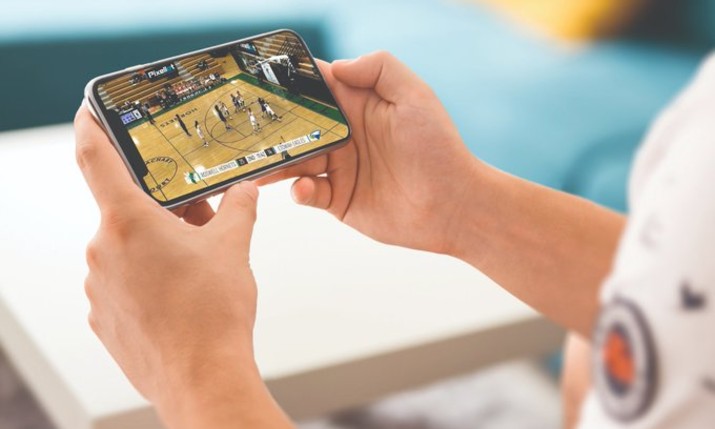 Artificial intelligence-based sports production solutions company Pixellot has acquired VidSwap, a sports video analysis and editing platform for athletic events. The purchase will allow Pixellot to create what it describes as an end-to-end automated video and data solution for the sports industry.
The introduction of VidSwap's game analysis and video breakdown capabilities augments Pixellot's automated production service and provides teams with additional layers of data and video analysis.
Pixellot's new end-to-end solution will consist of AI-automated game production and a full OTT solution for live and on-demand viewing. For coaching and analysis professionals the company will now offer improved tools featuring immediate game breakdowns and analysis, a dedicated mobile app for practices, and individual team and player data. Bringing all these services together will create an easier workflow for coaches and administrators and deliver time and cost efficiencies, the company said.
"We are thrilled to welcome VidSwap, a company with proven technology and extensive, long term relationships with colleges and professional clubs to the Pixellot family," said Alon Werber, chief executive of Pixellot.
"Organisations and coaches around the world will benefit from utilising these new tools and video capabilities for scouting, recruiting and analysis purposes. By providing a straightforward online service, we're creating an affordable and flexible solution needed to improve athletic performance and share information. In addition, VidSwap's data will also feedback into Pixellot's AI platform and continually improve our AI-driven automatic production and data extraction capabilities and accuracy," he continued.
Said David Shapiro, president of North America at Pixellot: "Our partners, from youth to the pros, now have the opportunity to access even more features and tools with their Pixellot systems. The combination of being able to utilise video streaming for viewing, coaching, and analysis, fully automated in one platform, is going to be a game-changer for the industry.
"Among other target segments, through our partnership with NFHS Network we plan to give thousands of high schools the opportunity to use their existing video for player development, helping athletes and teams achieve their goals," Shapiro concluded.
VidSwap revolutionises sports video with an automated online video editing system that enables coaches to simply and easily access game video break downs, saving them time and hassle. VidSwap's range of products include game analysis, game exchange, and video replay. VidSwap supports all major team sports and caters to every level from youth, high school, college, through professional.
"Our vision has always been about saving coaches' time, making their tasks easier, and teaching athletes more efficiently. By becoming an integral part of the world's leading automated sports production solution, coaches can now automate the entire workflow around video," noted Alex Neist, CEO of VidSwap. "Streaming, analysis, and replay is now possible for every coach, every organization, at every level. The strengths of our combined solution will enable Pixellot to offer an industry-leading comprehensive solution that covers everything coaches, players and fans want and need."
Pixellot's AI-based automated production solution provides the sports market with easy and affordable ways to produce and distribute high quality game and player videos. Pixellot works with schools, clubs, leagues and federations worldwide, and currently streams more than 80,000 hours of live sports per month from over 6,000 fields and venues.