Pixellot returns as a Bronze sponsor of SVG Europe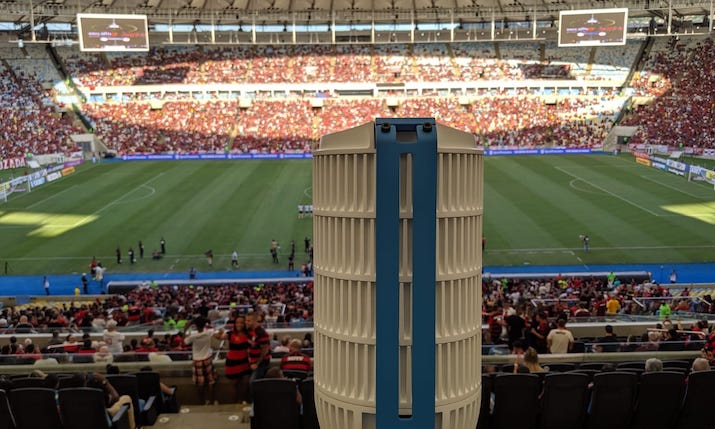 Pixellot has renewed its a Bronze sponsorship of SVG Europe.
The company works with broadcasters, distributors, leagues, rights holders and more to enable high-quality sports coverage using cost-effective AI-automated video production solutions. Users range from FC Barcelona and NEP Group to the Israeli Basketball Association and Poland's 2. Liga.
Discussing the challenges and opportunities of the past 12 months, Yossi Tarablus, associate vice president, global marketing at Pixellot, said: "COVID has been a can of Red Bull to innovation adoption processes in the sports media world and negotiations that used to take months are now completed in a few weeks. Everyone knows they need to adapt to the new normal that has lower budgets but more demand for video as a result of the empty stadium.
"We have started projects to bring more sports from leagues that in the past didn't get a lot or any coverage at all. This resulted in a shakeup in how broadcasters are approaching these leagues and some leagues saw so much demand that live production that previously was a dream is now a reality for dozens of teams across Europe.
"We would like to tell the stories of these teams via live video and analytics and turn every game into an event that will reach thousands of viewers."
Pixellot currently has more than 15,000 connected fields and venues around the world and its solutions are being installed in 50 new venues every day.
"The world of sports will not be the same it was pre-pandemic and once fans, coaches and communities have live video… there's no going back," added Tarablus. We renewed our SVG Europe sponsorship because there is no better source for news about sports and media that is geared towards the professional niche we are looking to reach."