Playing to your audience: How to make pub streaming a profitable revenue stream for content owners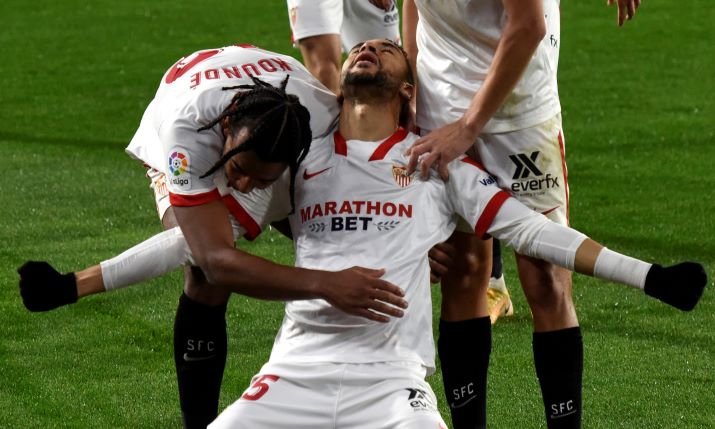 By Fabio Gallo, general manager, Europe and Asia, ViewLift
When was the last time you hugged a perfect stranger or danced with wild abandon in public? Chances are, it would have been in a bar, watching your favourite team or player win. Because, while watching sports thrills most of us, nothing comes close to watching sports among a community of fellow fans, friends and family.
This experience gets better when one's out for a night in town, food and drink close at hand, watching sports on large screens with surround sound. Little wonder that in Britain, the home of pub culture, the average adult spends 19 hours a month – or about a year and a half of their life – catching the latest sporting action in a pub.
In Ireland, 42% of consumers watch sports in pubs and bars. Even at the peak of COVID, the appetite for going to a pub to watch a game showed little sign of abating. In August 2020, UK sports pub finder app MatchPint registered just 11% less traffic than in the 2018-19 football season. Even a pandemic could not prevent sports fans from craving a pint and a night out watching sports.
Sports bars are a significant segment of the larger food and beverage industry, which is worth $36.4 billion in the US alone. But, as the market grows at a whopping 6.1% year-on-year, increased competition has made sports bar owners up their game. In the past, many differentiated themselves on themes – motorsports, football or cricket focused, for example, but were restricted to what their cable network could offer. OTT platforms changed that, allowing venue owners to provide their patrons with a more comprehensive range of sports and leagues from all over the world. This gives owners of sports OTT platforms and franchises a unique opportunity to reach not just a wider audience but one that is eager to consume their content. If you're one, here's how you can maximise this revenue stream.
 Get bar owners on your side with custom features and pricing
An important distinction that sports OTT platform owners need to appreciate is that, unlike regular OTT distribution, getting bars and entertainment venues to sign up for your service is a business-to-business buy.
As recessionary clouds gather, a sector already among the hardest hit by the pandemic is understandably wary of additional expense. Therefore, customer-friendly pricing options should play a significant role in your strategy. By offering venue owners special deals and flexible pricing options, OTT providers and sports franchises can ensure their streaming service gets wider acceptance.
Spains LaLiga has, for example, launched an offshoot of its LaLigaSportsTV streaming service called LaLiga TV Bar. Aimed at bars and other establishments wanting to broadcast LaLiga matches, it offers access to all of the league's matches. Available in several countries, it offers flexible pricing based on the location and size of the establishment. It's a win-win – more eyeballs in return for convenient and affordable access to content that will, in turn, bring more paying customers into the establishment.
With sports, the viewing experience is a major consideration. This is especially true for sports bars, where paying customers demand a high-quality experience. Latency and low resolutions on big screens, for example, can not only cost you eyeballs but cost the sports bar lost customers. Ensuring optimised streams, sound clarity and sharp resolutions go a long way in making your pub streaming service a hit down at the local.
Ensure that everybody follows the rulebook
Keeping track of viewers is another crucial aspect of streaming to sports bars. Illegal streaming, whether through unauthorised access or extra screens, can be a massive drain on your monetisation efforts.
While set-top boxes helped in a limited way during the cable era, OTT technology now makes it possible for you to tailor access options depending on the size, type and location of the establishment. In addition, intelligent licensing strategies – offering more tiers of licensing options, for example – also incentivises compliance by allowing sports bar owners to choose only the content they need.
Efficient monitoring has an additional advantage in allowing content owners to get accurate viewership data – and this data is an invaluable asset for any content owner. By understanding viewer trends at a granular level, content owners can fine-tune their content offerings, making for a better overall viewer experience.
Use your home advantage for mutual wins
Core markets are always sports franchises' biggest money-spinners. Given that sports is already a fragmented market, it is best that your outreach to commercial establishments begins in these markets.
Since the bulk of a sports bar's clientele comes from its local catchment areas, streaming your content to them also brings the bar owners more footfalls and billing. This approach also helps newcomers in the sports OTT streaming game perfect their offering on familiar turf, where they are familiar with licensing rules, payment modes and other legal and regulatory issues.
Add players to your team
Streaming OTT sports content to bars also opens the possibility of collaborating with other businesses to maximise the content owners' revenue. Live betting, for example, can be offered as a second screen service, with a percentage of every bet going to the content owner.
Merchandising is another monetisation avenue, either through online ordering or physical sales, where the bar owner gets a share of the revenue. Lastly, given that watching sports is a group experience, offering social media linkages helps create communities, taking the experience beyond live action.
As COVID fears recede and people flock to experience what they have missed, the number of fans flocking to watch sports content in bars and public places is only rising. By adopting the right pricing, monitoring, market prioritisation and collaborative strategies, sports OTT platforms and content owners can sharpen their destination-based streaming offerings, especially in venues like bars and restaurants. It has been and promises to stay a profitable revenue stream.