Predicting blue skies: Synamedia looks at whether 2023 will be about sunshine or hurricanes for sports broadcasters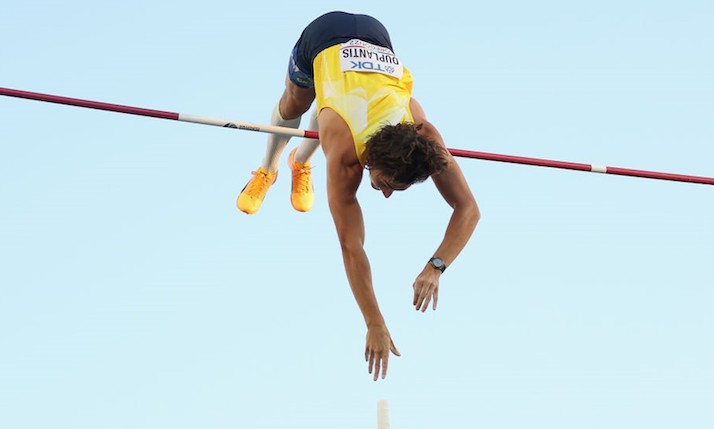 By Julien Signes, Synamedia EVP and general manager of video network, and Simon Brydon, Synamedia senior director of security business development.
The weather at this time of year is pretty grim. The UK's incessant downpours might turn into perfect powder snow for lucky Alpine skiers, but here the buffeting wind and rain signal the perfect storm brewing in sports broadcasting.
As broadcasters and over the top (OTT) providers map out and anticipate the rewards from live sports streaming at scale, sports fans' behaviour is increasingly variable, from watching on TikTok to the growing demand for women's sport.
Here's our 2023 forecast. Read on to see whether fans will be enjoying blue skies or hurricane levels of disruption on the horizon.
Go big or go home on rights
2022 was all about how the future of live sports streaming would play out. We have been keeping a weather eye on the likes of Apple and Amazon Prime Video as they experiment with strategic rights buys in certain markets, while Netflix has also gone on record warming to the idea of offering live sports. But this learning phase has to be quick, so in 2023 we'll see whether these streaming giants decide to go big or go home.
Sports streaming at scale is not for the faint hearted, and achieving profitability is no mean feat given the cost of sports rights. Although on paper it sounds like a challenge suited for big streamers with deep pockets, they really don't like its territory-by-territory model.
Rise of the augmented experience
The fan event experience is about to get an overhaul. Imagine your match ticket has a QR code with an offer to download an app to use in-stadium with a bunch of fun features such as watching the game from a different part of the stadium, replaying a tackle, getting all the detailed statistics of the game, or placing a bet. Meanwhile, F1 fans could view the track from a drone or drop into a car for the driver's view.
The infrastructure could include 5G, WiFi, CDN with WebRTC support, and support for advanced protocols, allowing multiple or synchronised latencies within a streaming service. The augmented fan viewing experience and 8K also offers a path to huge fan zone displays, and the metaverse as sports brands start experimenting there.
CDN scaling on tap
A critical technology for sports streaming at scale will be the emergence of dynamic CDN infrastructure with the instant elasticity needed to support millions of users switching on at the same time to view a top sporting event, whilst optimising the delivery for each users' exact application, bandwidth, and device.
The drive for this instant elasticity comes down to managing traffic predictions, scale, quality and costs. For example, supporting the 5% of football viewers who want to place a bet means provisioning ultra-low latency for those users only, to manage costs.
Control of FAST
We are witnessing first-hand a FAST land grab as content owners rush headlong to adopt a YouTube-style business model so they can quickly start monetising their VoD catalogue. However, this locks content owners into a proprietary platform with unfavourable rates of ad revenue sharing.
In 2023, we expect to see a new approach take off, one that uses modular workflows to give content owners control of their FAST channels so they can regulate what advertising appears and keep the revenues. It also opens the door to add that all-important live streaming to attract viewers.
Green streaming
In view of COP27 and energy price pressures, carbon emissions cutting will remain on the agenda for 2023. But how can we achieve sustainability when we can't even measure streaming energy consumption?
As we learn more about how reducing energy in one part of the workflow impacts other parts, and until there is standardised energy reporting across the ecosystem, we need to focus on quick fixes to cut energy. These include turning off servers that are not being used, and urging every operator to add sustainability to their RFPs to encourage innovation. This is particularly critical with the emergence of processing-intensive experiences with 8K and augmented reality.
2023 will see just-in-time processing become a must-have feature for live streaming. If you are a sports broadcaster with several channels – including ad-based FAST ones – with peak viewers only during live events, you are creating waste across infrastructure, cloud, and CO2 emissions.
Instead, a just-in-time model provides exactly the resources required at any given time, cutting costs and energy. If no-one is watching a channel, it simply frees up those resources. Live streaming can now become greener.
Paying for piracy
In the UK, the monthly bill for legitimate services providing all major sports and entertainment reached £150 per month, and that doesn't include the broadband service. Facing economic headwinds putting pressure on household budgets, consumers are cutting their outgoings by paying for pirate services alongside legitimate services and consumption is set to increase in 2023.
Credential sharing will also continue to cost operators money. 2023 should be the year that hard pressed OTT services finally accept that they need to understand the scale of the issue and then come up with a variety of commercial and security strategies to deal with it.
Meanwhile, OTT security vulnerabilities which make it easy for pirates steal content directly from a legal owner's CDN, and deliver it to the pirate consumer while getting the legitimate service to foot the content delivery bill, will really hit home in 2023 when streamers increasingly see their own CDN URLs being sold, used and consumed across the pirate ecosystem.
Fan zones driving 8K
Whether you are watching a live event on a big screen outside the stadium or in a bar with others, you expect a premium experience and pin sharp quality.
That's why we believe fan zones will drive the adoption of 8K for their big screens. We first demonstrated live sports streaming in 8K with BT in early 2022 and, through our discussions with operators, we all have high expectations for the next 12 to 24 months.
Forget the Beijing Olympics model of firing rain-dispersal rockets into the sky to ensure clear skies for the opening ceremony; the future is bright with the right technology partner and SaaS tools at your fingertips. But a top tip for 2023 is always pack an umbrella for any UK trip.