Premier League content pirate Ace IPTV liquidates after paying £600,000 fine
A Premier League content pirate company, Ace IPTV, has been forced into liquidation after being caught and charged with a £600,000 fine for breaching the League's copyright.
Run by Craig Driscoll and Ian Isaac, Ace IPTV was selling subscriptions to illegal Premier League streams directly to consumers which allowed viewing on a range of devices, including Kodi-type boxes, as well as to smaller resellers in the UK and abroad.
Even after Driscoll and Isaac were discovered, they continued to take a number of steps to try to continue their illegal service. However, the Premier League was able to track their various attempts to hide their identities and evade detection.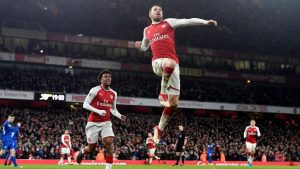 Paolo Pescatore, VP multiplay and media at CCS Insight, commented: "This industry is clamping down hard on illegal streaming. It devalues the prized content assets that rights owners have spent millions or even billions to acquire."
On whether we can expect to see more prosecutions of this ilk going forward, Pescatore confirmed, "Yes, not only the Premier League but other rights owners in the industry are working together, with ISP's as well, to crack down on illegal streaming. If there's a stream out there, there is no reason why it can't be cut down at the source."
As part of the settlement with the Premier League, Ace IPTV has terminated all subscriptions meaning that subscribers who have pre-paid significant sums have been left out of pocket.
All customers have been written to by the company's liquidators.
Yet Pescatore added that illegal streaming is an issue partly because of the costs passed down to the consumer. He explained: "There is a reason people illegally stream. Rights holders obviously want to maximise the value they can generate financially, but look at what happened at the last Premier League auction; two packages remain unsold. Inflated costs are an issue, also because these costs ultimately get passed onto consumers.
"With the high price of broadband and subscriptions to broadcast services, if you as a consumer have to go to three or four places to watch the Premier League, let alone other sports, it's a financial disaster. Sports rights owners have a duty to ensure prices paid to own TV rights are modest. Ultimately consumers have to brunt the cost of super inflated premium content rights!" concluded Pescatore.
This settlement continues the increasingly successful fight against football pirates. The Premier League's focus on anti-piracy has resulted in 215,000 streams being removed and 450,000 clips stopped from being viewed this season.
Additionally, two suppliers of illegal IPTV boxes in the North East were last month jailed for defrauding the Premier League, and a groundbreaking High Court Order forced UK ISPs to block streams broadcasting illegal Premier League content.
"This large settlement is further evidence that the law will catch up with companies and individuals that think they can defraud rights owners and breach copyright," Premier League Director of Legal Services, Kevin Plumb, said. "As a result of this payment the company is being liquidated and customers are being left out of pocket. Using these services is unlawful and fans should be aware that when they do so they enter into agreements with illegal businesses and risk being victims of fraud or identity theft by handing over personal data and financial details.
"Our investment into cutting edge technology, combined with the groundbreaking High Court Blocking Order, means that it has never been harder for football pirates in the UK to survive," added Plumb. "Quite apart from the huge disruption we are able to cause their services, settlements like this one, and the lengthy custodial sentences that we have also seen this season, highlight just how risky an environment it now is for pirates."