Premier League launches new metrics and insights for fans with Stats Perform and Second Spectrum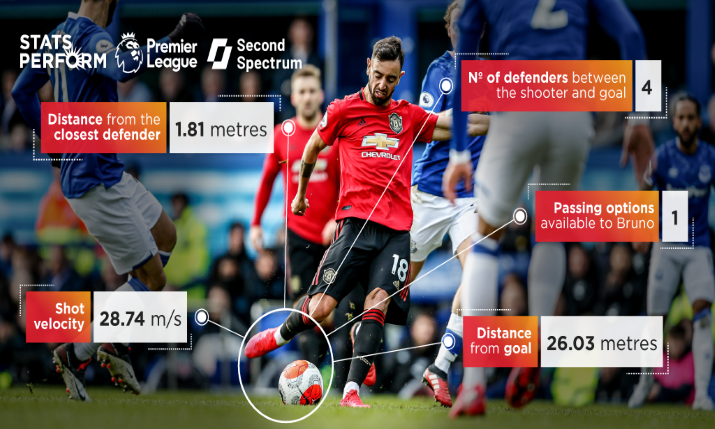 The Premier League's highest level of official player and team level eventing data has been synchronised with tracking data to provide new metrics and insights to football fans.
As the official tracking provider of the Premier League, Second Spectrum delivers its state-of-the-art player and ball tracking data for every Premier League match, using advanced computer vision to automatically identify and provide the precise coordinates of each player and the ball 25 times a second.
Now, Second Spectrum is synchronising its tracking data while Stats Perform feeds will add new context and tactical information not previously available. This is being combined into a new Insight Feed, which will provide a comprehensive and robust set of football data.
The Insight feed content was developed as a collaboration between Stats Perform, Second Spectrum, and the Premier League. The feed includes a wide range of metrics and data points such as pressing, shot velocity, passing probabilities, and off-ball runs to name just a few. The feed will continue to evolve over time.
A spokesperson from the Premier League said: "As the world's most watched sport league we are delighted to partner with two innovative partners in Stats Perform and Second Spectrum, who have combined to produce a new Insights feed that will enhance storytelling and provide a new perspective of the Premier League to all our fans."