Premier Sports partners with WSC Sports for automated highlights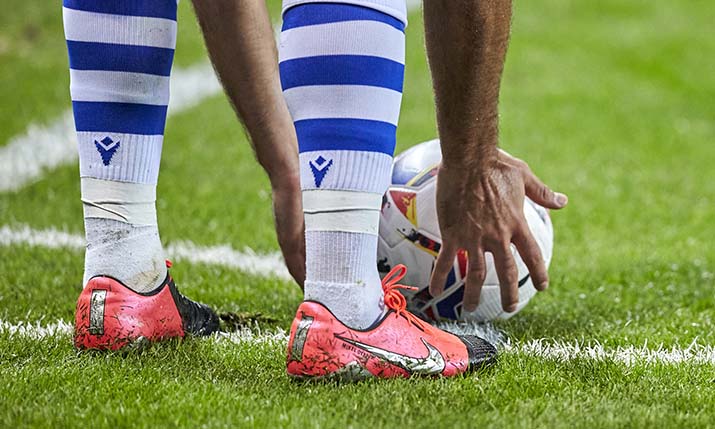 Premier Sports has partnered with AI video technology firm WSC Sports to produce automated highlights of LaLiga games, the Scottish Cup and Premier Sports Cup, United Rugby Championship, Top14 Rugby and the NHL.
The subscription-based sports broadcaster for the UK and Ireland will distribute the highlights via its Premier Sports TV channel, OTT channel Premier Player and its Amazon Prime channel.
Premier Sports chief operating officer Richard Webb said: "Since we began working alongside WSC Sports last year, we have seen a vast improvement in the quality and quantity of our content across linear, TV and social media. It has been an exciting and innovative start to our partnership and we're excited to see what the future holds."
The artificial intelligence and machine learning-enabled proprietary platform analyses live broadcasts and identifies moments of interest before indexing, cropping and applying graphics to videos.
WSC Sports said it would enable Premier Sports to scale up its content production, providing the pay-TV firm with short-form and long-form highlights to fill the Premier Sports linear TV channels with content that would otherwise have to be manually edited.
Premier Sports is also using WSC Stories, WSC Sports' real-time stories highlights solution. These automated stories appear during live play in the OneBox found in Google Search and are updated as games progress. Premier Sports will use these stories to show snippets of live action to drive traffic and new subscribers to its subscription platform.
Premier Sports launched in 2009. Its live and exclusive rights include LaLiga, Scottish Cup football, United Rugby Championship, Rugby League Championship, ice hockey, motorsport and MMA.
"We are thrilled to be working with Premier Sports to help them populate all of their offerings with innovative and exciting highlights," added WSC Sports UK head of commercial Ross Munro.
"From linear TV to OTT to Amazon Prime, Premier Sports customers in the UK and Ireland now have many unique ways to experience sports highlights, no matter how they access Premier Sports."
WSC Sports automates the creation and distribution of highlights for over 200 leagues and broadcast partners across the globe, including the NBA, NHL, ESPN, YouTube TV, Bundesliga, FA Women's Super League, DAZN and Six Nations.