Preparing for PyeongChang: RTÉ carries the flag for viewers in Ireland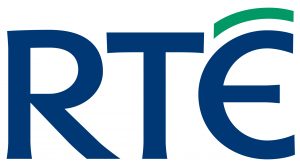 In 2016, RTÉ Sport secured exclusive free-to-air television and multi-platform broadcast rights for Ireland for the Tokyo 2020 Olympic Games after reaching an agreement with Discovery Communications. That agreement also covered the broadcast rights for the PyeongChang 2018 Olympic Winter Games.
Under the agreement RTÉ will sub-licence the exclusive free-to-air broadcast rights from Discovery Communications including the linear TV channel and non-exclusive radio rights, continuing the public broadcaster's history of Olympic Games coverage.
RTÉ's PyeongChang 2018 coverage will offer more free-to-air access than during the previous Olympic Winter Games from Sochi, guaranteeing the widest possible audience for the event.
"Planning for our coverage started in January of this year," stated Paula Fahy, resources and commissions manager, RTÉ Sport. "Our live coverage of the Opening and Closing ceremonies will run for around five hours, and we will also be producing daily hour-long highlights packages which will be broadcast on RTÉ 2, via digital simulcast, and catch-up TV services. Our aim is to guarantee the widest possible audience for the world's greatest sports event."
RTÉ's Group Head of Sport, Ryle Nugent, added, "As has been proven, the international sports right market is extremely competitive. To secure such a prestigious event as the Olympic Games across all platforms is a clear signal of RTÉ's commitment to securing free-to-air rights for Irish audiences and prioritising Irish teams on the international stage."
Although planning has not yet been completed, Fahy believes that four RTÉ personnel will be present in South Korea, with a total of 10 to 12 making up the Olympics team. The broadcaster will reply on the Olympic Broadcasting Services (OBS) world feed for its coverage. Although producers and journalists will carry out their own editing on-site, craft editors will be used in Dublin for more complex packages.