Qatar TV chooses Grass Valley for new master-control facility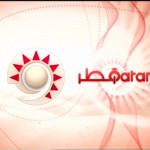 Grass Valley will provide a complete master-control system for a new broadcast centre being built in Doha by the Qatari Television Support and Development Committee (TVSDC) for Qatar TV. The design for the Qatar TV Broadcast Centre focuses on adaptive and flexible workflows, while being future-proofed for emerging technologies, such as 3 Gbps 1080p. This ensures that Qatar TV will be able to serve its viewers for years to come, without fear of technical obsolescence.
Grass Valley is providing the systems integration, installation, and commissioning for this multimillion-dollar project.
"This project is core to the development of Qatar TV, and we needed a technical partner with a track record of proven technology," says Samer Younes, consultant engineer of Qatari TVSDC. "We want to build a world-class playout center that is flexible and supports evolving requirements, uses the latest service-oriented architectures, and is enabled for future technical growth in order to provide our audience with continuous, high-quality service."
This initiative calls for the turnkey development and delivery of the broadcasting centre. Grass Valley system architects scoped the requirements and designed the complete system, with support from a third-party system integrator. The project also includes training Qatar TV staff on the new technologies and workflows, as well as a continuing service agreement.
"Grass Valley is a world-class company with vast experience in delivering this type of project in a timely and cost-effective manner, which is why we selected Grass Valley as our trusted provider on this modernization project," says Younes.
Technologies include the Trinix NXT router with integrated multiviewers alongside a Maestro master-control system.
"Qatar TV required a state-of-the-art broadcasting centre to match its ambitions to serve its audience with high-quality service," explains Alan Wright, senior VP, Europe, Middle East, and Africa, for Grass Valley. "We have great experience in completing this sort of project, and we understood their innovative ambitions for the future. Qatar TV's new home will be a showcase for modern broadcast workflows."