Quality check: Leader on how sport is driving the technology transition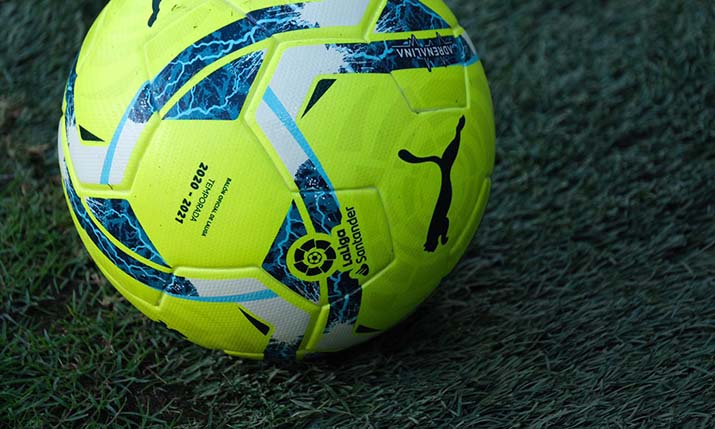 By Kevin Salvidge, Leader Europe sales engineering manager.
A strident message evident across the entire broadcast sector during 2022 was the desirability of mastering new content in the highest possible quality to maximise the commercial lifetime of new productions. That has always been the case but the detail of how to achieve it changes from one year to the next. Invest too early or in the wrong direction and you can lose more than your shirt.
Sport continues to be the main driver encouraging broadcasters and their audiences to invest in higher quality hardware. The transition from SD to HD broadcasting from the turn of the century onwards was made possible by advances in display technology, allowing TV set manufacturers to saturate the consumer market with ever larger screens at ever lower prices.
HD sets in turn are being succeeded by UHD receivers, each with an integral up-scaler allowing viewers to continue watching SD and HD sources. HDR arrived to encourage TV viewers to invest in bigger and better home TVs.
HD upconverted to UHD in modern TV sets looks great. HD-HDR to UHD-HDR upconversions look even better, in fact superb unless you are watching close-up and know where to spot the artifacts. Many broadcasters decided during the lockdown years that HD-HDR was a logical standard for high-budget TV content production, especially as the move from 1080i to 1080p increased the picture resolution. That view is now changing, not least in the sports sector where an eagle eye is kept on the long-term commercial value of high-profile content.
UHD-HDR is rapidly becoming the preferred norm for sports OB production, a decision which in turn is encouraging a growing number of broadcasters to transmit in UHD-HDR, notably the telco-related channels for whom delivery in that format is easy to implement and commercially advantageous. Acquiring in the highest possible resolution and colour space also enables the creation of engaging images on the myriad of social media platforms that now operate around sporting events.
Stiff competition
3840 x 2160 resolution UHD-HDR is already facing competition from an even higher quality format: 4096 x 2160 pixel 4K DCI. The latter is primarily of interest to digital film producers and distributors for cinematic and streaming releases so not an immediate concern for the sports community.
Offering much greater long-term potential for sports TV is 8K, both as a production tool and potentially as a global broadcast distribution format. 8K consumer TV prices have at long last descended from the stratosphere to relatively affordability as can be seen by browsing online through the various retail vendors. £1,799 for a 55 inch 8K set as of mid November 2022, for example, is quite a bargain in historical terms and proof of an ongoing trend.
That is a resolution and size combination one would need to eyeball at desktop viewing distance to derive full advantage but larger screen sizes will in turn no doubt become affordable.
The challenge 8K introduces is, of course, how to transmit content to the viewing audience without compressing the 4 x UHD detail out of existence? NHK has proved the viability of satellite-based 8K delivery with its pioneering Hi-Vision channel. A limited amount of 8K content from other sources is already available via the internet and this looks likely to be the primary transmission route as the global population of 8K domestic TV displays starts to grow.
Of greater short-term relevance to sports TV service providers is the potential of 8K as a production tool. Creatively quartering HD content from one or more UHD feeds has become increasingly common practice both in studio and OB production galleries. 8K takes this to a higher level by allowing UHD content selection to be 2×2 quartered or HD to be selected on a 4×4 basis.
Remote OB production using these techniques were used intensively during the coronavirus lockdown years, reducing the need to send large production vehicles and their crews to distant locations. Even the commentators were able to work remotely. But it soon became evident that this mode of operation lost some of the excitement which could be captured by commentators and their colleagues being present at the actual event; onsite-crewed OB production in its traditional form continues to show its strength.
SDI/IP co-existence
From a technical rather than a social viewpoint, the transition from SDI to IP signal delivery is the most significant trend currently impacting sports production and broadcast workflows.
Most broadcast television channels, and their service providers, now inhabit a hybrid world combining legacy SDI infrastructure with varying degrees of IP bolt-on. This is particularly demanding for staff involved in ensuring consistent signal quality throughout the glass-to-glass delivery chain. A key requirement in every studio or OB production gallery is the ability to monitor and analyse multiple signal flows on a single display screen, the proverbial equivalent of a Swiss army knife.
Examples are side-by-side comparison of the output from two or more cameras in order to facilitate quick and accurate line-up. This in turn ensures that cuts from one camera to another retain full continuity in terms of perceived luminance levels and chroma balance.
A vital factor common both to SDI and IP signal flows is the need to guard against data pulse degeneration in long cable runs. Optical fibre is much less subject to this problem but needs careful safeguarding against the effects of tight bends and connector contamination. Combining fibre and copper in a single infrastructure also needs careful monitoring of path latency to maintain uniform timing along the various delivery channels.
Speculating about the future of television in general, sports broadcasting in particular, is sometimes fun but often misleading. A lot of hot air has been emitted in recent years about the potential of surround TV viewing and augmented reality. Sports OB production at its best makes the viewing experience more enjoyable than sitting or standing in a stadium; the head-turning and close-up captures are performed for you.
Do viewers really need ultra-wide angle aspect ratio or is 16:9 with us for the long haul? And will head-worn TV displays break through into public acceptability or will wearable AR prove as unpopular as 3D stereoscopy? In terms of test and measurement, we will continue to provide whatever the media industry requires.