Quest unveils on-demand app ahead of new EFL season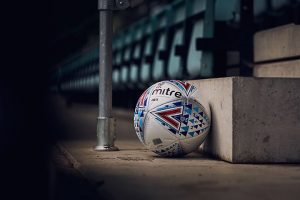 Discovery-owned Quest has launched a new mobile app that will allow football fans to watch its English Football League (EFL) highlights programming for free on iOS and Android devices.
QuestOD will include both live programmes and on-demand content in HD featuring the Sky Bet Championship, Sky Bet League One and Sky Bet League Two, as well as the Carabao Cup and Checkatrade Trophy.
The English Football League (EFL) sold the UK highlights rights for its various competitions to Discovery earlier this year.
The four-year deal includes 90 minutes of league match highlights and analysis each week, hosted by presenter Colin Murray.
Quest will also broadcast 10 hour-long highlights shows featuring action from every round of midweek fixtures. Eight hour-long highlights shows will focus on the Carabao Cup and Checkatrade Trophy.
"Our aim is to bring fans closer to the EFL and tell the stories that matter to supporters of all 72 clubs, on the platforms and devices of their choice."
Ahead of the new season, which starts on 3 August, Discovery has also revealed that it will re-launch the Quest channel in HD on Sky, Virgin and Freesat services on 31 July.
EFL chief executive, Shaun Harvey, said: "Discovery and Quest are already delivering what they promised by making coverage of the EFL more accessible than ever before, with a confirmed Saturday night primetime slot of 9pm every single week and 10 hour-long shows to capture all of the midweek action across the three divisions.
"They also committed to launching an HD channel and a digital service that would allow fans of our competition and its clubs [access to] live or on-demand [content], on the device of their choice, and it great to see these services in action before the first ball is kicked."
Discovery is partnering with IMG for the production of its highlights programming. The various packages will be produced from IMG's broadcast facilities in London.
Simon Downing, head of Quest and Eurosport UK, added: "Our aim is to bring fans closer to the EFL and tell the stories that matter to supporters of all 72 clubs, on the platforms and devices of their choice. The launch of the Quest HD channels and QuestOD service for live streaming and catch-up services prove our commitment to give fans the best possible viewing experience."
Quest is available on Freeview, Freesat, Sky, Virgin and BT TV. QuestOD will also be available online via www.questtv.co.uk/video