Racecourse Media Group generates £110m for 37 British racecourses in 2018
Racecourse Media Group (RMG) will pay 37 racecourses nearly £110 million, generated from their media and data rights in 2018 – an 18% increase on 2017.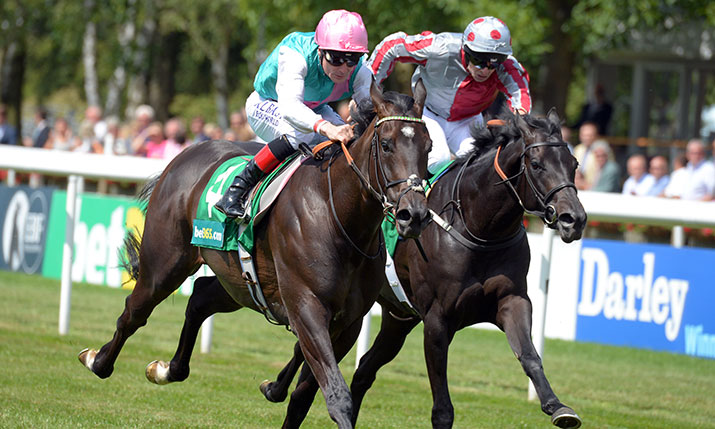 Payments of £109.7m were derived from: racecourse retail business as a service provider to Licensed Betting Offices (LBOs), distributed via SIS (replacing Turf TV) from March 1, 2018; Racing UK, the multi-platform subscription channel, now known as Racing TV, following the acquisition and broadcast of Irish racing from January 1, 2019; bet-to-view streams via bookmakers' digital platforms; international TV betting and pictures service, now known as Racing TV International, which shows content from 61 racecourses; non-betting TV sales and distribution overseas; ITV television agreement, now in its third year of a four-year term; and Racecourse Data Company, licensing of Pre-Race Data, such as racecard information.
Roger Lewis, the chairman of RMG, said: "Racecourse Media Group has enjoyed another productive year, not only by generating record financial results for our shareholder racecourses, but also by forging many exciting new partnerships and relationships.
"We have completed the first full year of our new LBO contract with SIS, which replaced Turf TV. The new arrangement has led to a closer collaboration between our racecourses and the gaming sector.
"Last year we announced that all 26 Irish racecourses, plus Chelmsford City, would be joining the RMG output in 2019, having secured the rights via SIS. The Racing UK channel, now rebranded Racing TV, has quickly become the definitive home of British and Irish racing.
"This new content set is included in Racing TV's streaming service for online bookmakers in the UK and Ireland, and also forms part of our international TV sales, which distributes to direct-to-home broadcasters worldwide.
"We also launched Racing TV International, our global betting TV channel, replacing GBI Racing, which serves betting operators in more than 40 countries across the globe.
"Looking forward there are great challenges ahead, particularly with the new FOBT legislation, which will negatively impact the UK LBO estate, and significantly reduce the financial contribution from the LBOs to UK racing.
"There is also political and regulatory uncertainty, not only in our country, but across our global territories. However, we feel together, we are well placed to meet these challenges and create the best outcome for our racecourses.
"Working in partnership across our sector is vital and so we have strengthened our insight into the gaming industry this month by adding Jim Mullen, the former CEO of Ladbrokes Coral, and Britt Boeskov of Kindred, as independent non-executive directors to the RMG Board.
"RMG is actively considering a wide range of new opportunities to significantly benefit all of our shareholder racecourses over the coming years. This work is firmly in hand.
"On behalf of the Board of RMG, I sincerely thank our racecourses for the trust they have placed in us. It is an immense privilege and honour for RMG to be the guardians of the remarkable images and memories created week in week out by our racecourses. We sincerely thank everyone in racing who works so hard to create such a magical sport."