Racing TV digital-first media strategy strides ahead with Grabyo
Racing TV, the broadcaster of UK and Irish horseracing, covers more than 70% of the sport and has a strong heritage in digital that goes back to the launch of its streaming service in 2009. In 2019 there has been an even greater focus on expanding the digital presence of horseracing in order to continue to grow the sport.
To connect with modern fans, Racing TV enhanced its online video, real-time engagement and brand positioning across its website, social media channels and mobile app.
During the 2019 Grand National and Cheltenham Festival, Racing TV used Grabyo to provide real-time video clips across social media. The near-live highlights and live clips shared during Cheltenham week reached 13.4 million people and grew the Racing TV social audience by over 4000 followers.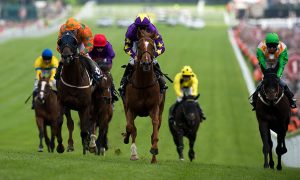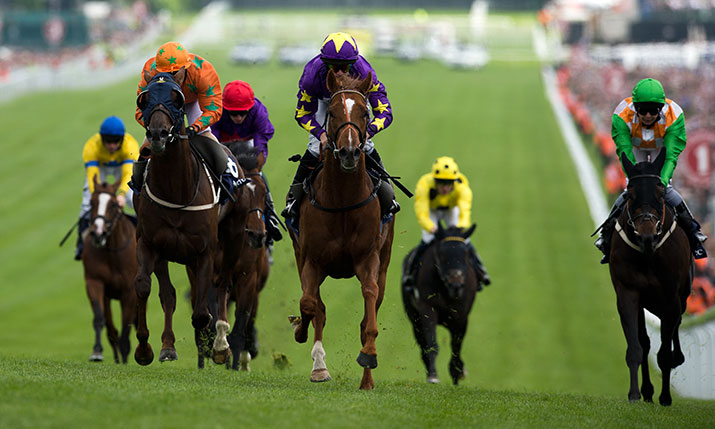 By placing its website at the centre for all things racing, Racing TV has been able to build a meaningful content offering across all devices and platforms. Audiences behave differently on each social media platform, and Racing TV address this by delivering 'breaking' stories and real-time video to Twitter and Facebook, used Instagram to publish content for younger audiences and showcased longer-form content on YouTube.
Offering a multi-platform experience enables Racing TV to reach every racing fan, but also provides additional value to Racing TV's paid subscribers, across its linear broadcast channel and Racing TV Extra service. Providing premium content on social media for free enables rights holders to drive subscription of paid services and increase online traffic, capturing and converting more casual viewers.
Clive Cottrell, director of marketing at Racing TV, commented: "A few years ago we recognised that on the digital front, we were behind some of our competitors. So in 2017, after we revamped our website, we began to build out our presence across social media and online. Today everything we do is led by how we will present content to our fans online, be it on our website, TV channel or Racing TV Extra service.
"We now have a market-leading media offering that creates a rich experience for racing fans. The commercial side of this evolution, and working closely with our affiliates and partners, has also been a massive success, so it's a win-win for everyone."
Racing TV holds the media rights to 60 racecourses across Britain and Ireland on one definitive racing channel. During Cheltenham alone, Racing TV received over 660,000 engagements on its video content. Clips are also shared with affiliate partners, such as the racecourse venue owners, to increase distribution and accessibility.
Fans accessing content across social media are want more than just race action. Supplementary content such as interviews or race previews often sparks more engagement and views. Racing meets are packed full of emotion and exciting moments, which Racing TV  can capture and distribute in real time using Grabyo's cloud video platform.
Bryony Frost's historic win, becoming the first female jockey to ride a top-level Grade One Cheltenham Festival winner over jumps, was the highlight of the 2019 Festival. 140,000 people tuned in on social media to hear what she had to say just after the race. Being first to market was key as fans flocked online immediately to catch the action.
Grabyo's tools allowed Racing TV's digital team to adapt to breaking stories around the course and deliver the content fans wanted to see. The finish of the Grand National at Aintree reached almost 750,000 people by being published immediately after it happened.
Throughout Cheltenham Festival, Racing TV leveraged Twitter's open in-stream advertising programme. Clips shared via Grabyo were selected by the Racing TV team to be sponsored by bookmakers, who were able to add their own branded pre-roll video advertising and creative assets. Racing TV uses the proceeds to invest back into its shareholder racecourses, further developing the sport.