RAI named new broadcast partner of the UCI Track Champions League in Italy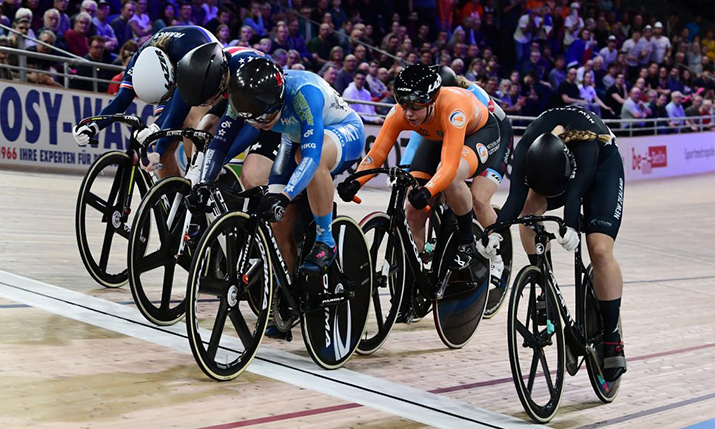 The UCI Track Champions League has confirmed that Italy's national public broadcaster RAI will air its 2022 season on Rai Sport+ HD.
RAI joins a host of international broadcast partners that are being announced before the second UCI Track Champions League campaign commences in Mallorca on Saturday 12 November.
The agreement was reached with Discovery Sports Events, global promoters of the UCI Track Champions League, and part of Warner Bros. Discovery.
Last season the UCI Track Champions League reached 149 million viewers in 206 countries, with over 62 hours of programming, fulfilling its ambition of putting track cycling on the global stage and attracting a new, international audience.
Three Italian riders – Silvia Zanardi, Michele Scartezzini and Miriam Vece – took part in the first edition in 2021, and this time they will be joined by two-time European champion Rachele Barbieri and former European Championships silver medallist Matteo Donegà, who are both making their debuts.
François Ribeiro, head of Discovery Sports Events, said: "We're delighted to welcome RAI on board as the latest broadcast partner of the UCI Track Champions League. Italy has a rich track cycling heritage as well as a hugely passionate and knowledgeable fanbase. As well as being engaging to them, the UCI Track Champions League's fast, dramatic and easy-to-understand racing format will also appeal to new fans who'll be watching the sport for the very first time."
The UCI Track Champions League is returning bigger and better in 2022 with the five-round series commencing in Mallorca this Saturday (12 November), visiting Berlin (Saturday 19 November) and Saint-Quentin-en-Yvelines (Saturday 26 November) before culminating with a double-header at London's Lee Valley VeloPark on Friday and Saturday 2-3 December.
Fans can watch every round from the second season of the UCI Track Champions League on Warner Bros. Discovery Sports' platforms including discovery+, Eurosport and GCN+.