Raising the bar: AJA tracking the technology trends driving the sports fan experience into the future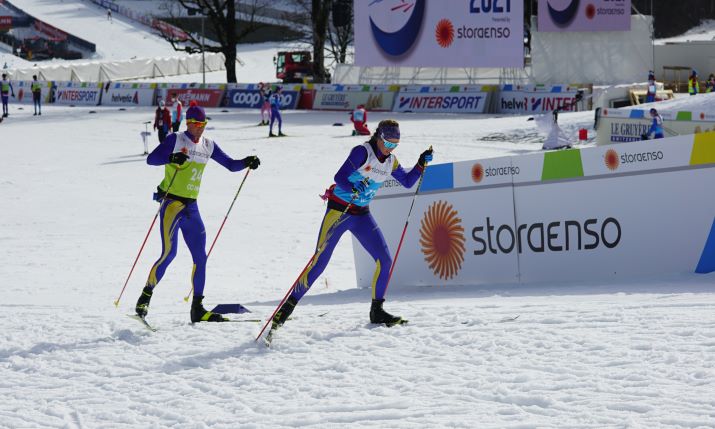 By Bryce Button, director of product marketing, AJA Video Systems
As more fans returned to stadiums and arenas worldwide this past year, sports leagues, broadcasters and technology developers came together to elevate the spectator experience in-venue as well as for fans watching from afar.
Innovation came in the form of higher quality match broadcasts and streams rich in colour, virtual and augmented reality experiences, real time data and analytics, and interactive second screen apps and live stream features that make for a more dynamic fan experience.
A large majority of this work was done via remote collaboration, with technological advancements in HDR, virtual production, audio and video I/O, 12G-SDI and IP helping to streamline and accelerate the process. The live sports production strides made in 2021 have significantly raised the bar for fan expectations heading into 2022.
Although HDR has been around for some time, the technology, standards and best practices surrounding it are evolving quickly. 2021 saw wider adoption of HDR techniques and pipelines in sports, to the point where most major sporting events are now produced and/or delivered in UHD HDR, even if alongside HD HDR and/or HD SDR feeds.
With this shift, the demand for technologies that streamline real time conversions between HDR and SDR sources, and major camera formats, has intensified. Based on conversations with customers on the ground, AJA only expects HDR adoption in live sports to continue trending upwards in 2022.
Fans engage with virtual
Virtual production driven by real time game engine technology has also played a role in advancing the fan experience. Having originally picked up steam at the onset of the pandemic, the technique saw new momentum in 2021 as more professionals experimented with it for virtual set and real time graphics applications across live sports broadcasts, highlights shows and in-venue jumbotron content.
Within virtual production, audio and video I/O has only become more powerful in the past year with the emergence of newer chip systems like the Apple M1 Pro and M1 Max supported by I/O systems. As the sports industry continues to research, explore and refine virtual production techniques and applications, and the technology advances, we expect to see an uptick in adoption in the years ahead.
Complex connections
With the continued rise of HDR and virtual production, however, workflows have grown more complex, and demanded additional bandwidth. To this end, more 12G-SDI-connected technologies – from routers to recording and playback devices and more – are emerging to meet the need, and becoming standard across sports production environments, whether in the studio, on the field, or in an OB truck.
In addition to providing sufficient bandwidth to support more dynamic productions, 12G-SDI does so with single cable simplicity. As a result, a number of sports production outfits have already begun to phase out 3G-SDI in favour of 12G-SDI this past year and the industry is likely to continue moving in this direction. As it does, there will be a greater need for 12G-SDI to fibre optic conversion.
All these developments converge as IP workflows are in high demand as a result of an industry-wide move towards remote production and high-density signal needs for both standard broadcast and over the top (OTT). To date, professionals are implementing a range of IP setups in the field spanning full SMPTE 2110 and NDI environments to more hybrid SDI/IP infrastructures. As sports productions continue to expand their offerings for traditional broadcast and OTT applications, IP will only prove more crucial.
Increasing demand for IP workflows is accompanied by the proliferation of video streaming protocols and codecs, introducing a need for more powerful conversion tools that make it easier for professionals to quickly move between NDI and SDI as well as streaming codecs and secure protocols like SRT when employing public internet for video transport.
2021 has proven a balancing act for the sports industry as it's worked to reimagine the fan experience and increase the volume of content it's delivering to audiences via traditional broadcast and OTT, while at the same time working to reduce its on-site production footprint and minimise overhead. Yet the industry continues to thrive and, at AJA, we're working on new technologies while extending the capabilities of our existing tools to ensure our customers can meet, if not exceed, fan expectations in 2022 with truly compelling experiences that help fans feel closer to their favourite sports, teams and players.