Red Bee Media to provide IMDb ratings for Swisscom TV Services
Red Bee Media has been chosen to provide IMDb ratings for Swisscom's television offering on TV Box, TV Air Web and TV Air Mobile Apps. The ratings will be provided for movies and television shows on linear channels and for Teleclub On Demand Content on each service.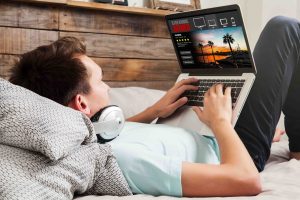 Swisscom is the first European entity to enlist Red Bee Media to provide IMDb ratings and 1.5 million viewers in Switzerland will be able to benefit from the service as of May 2019. Swisscom was looking for a way to increase the ability for its viewers to discover and enjoy quality content, while using the company's television services. With IMDb ratings provided by Red Bee Media all descriptions of linear content and on demand content from Teleclub on TV Box and TV Air will now be enriched with IMDb data, making it easier for the viewers to choose content based on user ratings.
"IMDb is one of the most trusted sources in the world for information and ratings about television and movies. We are happy to be able to add this feature to our TV offering with the help of Red Bee Media, making it easier for our customers to discover quality content." said Riccardo Lopetrone, senior product manager TV & entertainment Swisscom
Red Bee Media is the exclusive global distributor for IMDb ratings to TV Platforms. Swisscom is the first customer on the European market to enlist Red Bee Media to provide IMDb ratings and 1.5 Million Swiss viewers will have access to the service in May 2019. "We are looking forward to start providing Swisscom with IMDb ratings, sharing data from the world's most authoritative source for information and ranking on television and movie content", said Georg Mueller-Loeffelholz, chief service portfolio officer, data services, Red Bee Media