Registration is open for SVG Europe Sport Production Awards at the RAI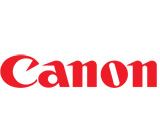 SVG Europe is very pleased to confirm the winners of the 2016 Sport Production Awards. An annual opportunity to celebrate production and technical achievement in the sports broadcast world, the Sport Production Awards is sponsored by Canon and will take place in Amsterdam on 10 September at 18:00 in the RAI.
The 2016 Sport Production Achievement Award goes to European Tour Productions, CTV OB and Sky UK for the Open Championship. The 2016 Sport Technical Innovation Award will be presented to national French channel M6 for use of Augmented Reality in its EURO 2016 coverage. Recipients from the organisations involved in these productions will be on hand to receive their Awards in a short ceremony on 10 September
Attendance at the Awards is complimentary to sponsors, broadcast networks, sport leagues, associations, professional clubs, venues, OBs, SIs and freelancers. SVG Europe Advisory Council members may also attend for free.
The SVG Europe Sport Production Awards will take place in the First Floor Restaurant, Hall 2 of the RAI exhibition centre, from 6-8pm on 10 September. For more information, and to register, please visit https://member.sportsvideo.org/event-2258680.