Remote at-home production helps Tencent deliver live speed skating
Following the International Skating Union (ISU)'s postponement of the 2020 World Short Track Speed Skating Championships in South Korea, the China Short Track Speed Skating team decided to go ahead and organise a 'Simulation Game of the ISU Championships' in Beijing.
Tencent Sports, the main broadcaster responsible for the live production and public broadcast, turned to LiveU to implement a remote production solution, deploying only the necessary equipment on site, including the cameras and wireless transmission units. All the rest, including production, contribution and distribution, was handled by Tencent personnel back in the studio in Tencent's technical centre.
This was challenging work within the strict limitations of the COVID-19 outbreak. The event organiser closed the stadium, didn't allow an audience to minimise the risk of people gathering in one place, and limited the number of essential staff onsite.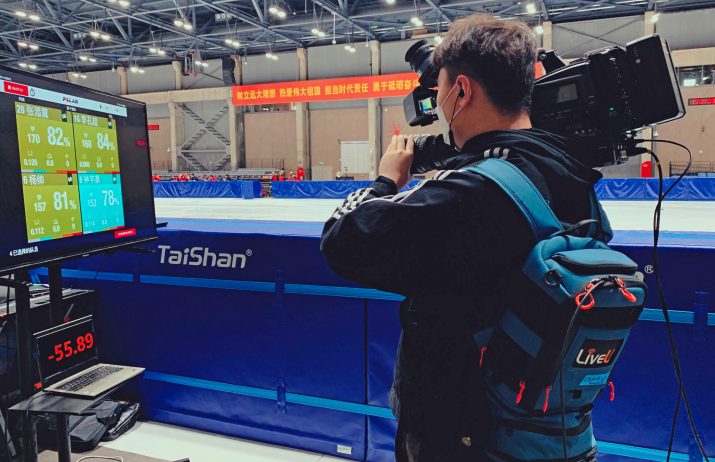 Tencent Sports used four LiveU LU600 HEVC bonding units, which provided solid high-quality live video streams with low delay. All the streaming came to a single high-density LiveU server, with the same delay, optimising LiveU's Precision Timing in its at-home production solution. With support from China Unicom, 5G signal was also available in the field – all the LiveU units combined both 4G and 5G connectivity to ensure optimal streaming conditions.
According to Tencent, the live coverage and production workflow was fully enhanced, comparing favourably with previous remote productions. Just like the Simulation Game itself reached real-world Championship levels, Tencent Sports accomplished the same high-quality production standards with its comparatively 'light' infrastructure.
Ding Yi, chief director of Tencent Sports said, "Remote production with fewer facilities and lower costs will undoubtedly become a major trend in sports production in the future. During this difficult virus period, it has showed unique advantage under circumstances which didn't allow us to use the traditional ways of production. Looking ahead, we are keen to cooperate with world-leading technology providers like LiveU to deliver creative sports production solutions."