Remote IP: Bringing Scottish football to fans with an agile approach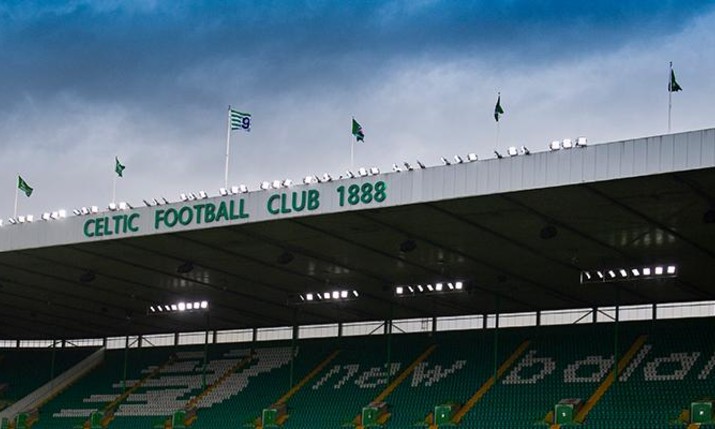 Scotland-based QTV Sports, provider of global sports coverage with an award-winning outside broadcast facility and sports production team, recently worked with Cerberus Tech to distribute coverage for the Scottish Premiership remotely over IP.
In normal circumstances QTV Sports produces over 3,000 hours of live and as-live sports coverage every year, from multi-camera television outside broadcasts to single camera livestreams. The past year, however, has been a far cry from normality for sports broadcasting.
To work in 2020, QTV had to troubleshoot lockdown restrictions then later on, manage the subsequent increase in live sports fixtures while maintaining social distancing. The team was able to adapt to these requirements quickly thanks to the flexibility of its internal infrastructure and experience with multiple production solutions.
When live football got back underway, QTV needed to deliver 142 OBs for the Scottish Premiership. Given the restrictions in place, the team recognised it needed an agile approach that could be self-managed remotely.
Having previously used IP networks on live event delivery, the team at QTV knew that it would be the only distribution method capable of navigating the challenging and unique circumstances. Partner, Cerberus Tech, used its Livelink system to distribute all 228 SPFL matches including the 142 matches produced by QTV.
Jack McGill, CEO, QTV Sport, commented: "Our team has really enjoyed getting back to doing what we do best after an unforeseen year of change and adjustment. Partnering with Cerberus Tech has enabled us to deliver live feeds in the most efficient way possible. Being able to self-manage simultaneous feeds means we have complete control over live feed monitoring as well as rights management."
Complex project
From the start, the team at Cerberus Tech knew there would be a lot of variables within the project. Cerberus Tech's Livelink SaaS platform would be moving content to multiple destinations and takers, not only for live viewing feeds but also for other supplementary workflows. QTV Sports needed to deliver live feeds to BBC Scotland and Sky Sports, as well as to the football club's individual OTT channels.
The supplementary elements added a layer of complexity, with match analytics, betting feed data and cloud-editing workflows all needing to be factored in. QTV Sports specialises in maximising reach by offering added value content services, including in-play clips, match highlights, interviews, and behind-the-scenes features to extend immersive content across multiple digital and social media platforms. This also required Cerberus Tech to deliver live content into Grabyo, an online live video editing suite, which integrates with social media platforms.
With multiple stakeholders, providing the ability to self-manage live feeds was crucial to the success of the project and is one of the key features of the latest version of Cerberus Tech's Livelink platform. This season due to a closed-door situation, Scottish football teams have the rights to share their content as pay-per-view, to season ticket holders and overseas subscribers via their websites. As individual clubs were sharing the feeds in real time, Cerberus Tech needed to consider the varying levels of infrastructure at each club, as well as their agreements with streaming service Stream Digital.
Paul Aniello, director, Stream Digital explained: "Sports broadcasting isn't always straightforward; at Stream Digital we need to be able adapt to different partner's needs. Some clubs require matches delivered straight to their facility, where they can add internal branding and commentary, before transporting to us. In other cases, the clubs need us to manage their online pay-per-view websites and subscriptions directly. Cerberus Tech's Livelink platform has a flexible, agnostic set up which ensures that any club's requirements can be met."
Agile IP connectivity
For Scottish football, the flexibility of IP proved essential. QTV had to consider both multiple workflows and concurrent matches within the scope of the project. Traditional infrastructure would make the process cost prohibitive and logistically it would be impossible for organisations to show matches within a standard broadcasting framework.
To deliver multiple matches simultaneously QTV would have needed six concurrent BT Tower feeds, which would obviously require significant annual investment. Satellite was another method which fell short of requirements, both financially and logistically. Ensuring satellite transponder availability for the level of concurrency needed, would have been costly and impractical at this tier level. Therefore, IP delivery was the only viable solution.
Delivering directly to the takers using an IP method not only offers significant cost benefits but also means that clubs have been able to adapt during COVID, should the match schedules change.
Rather than creating a fixed channel entity, the source users set up events within the Livelink platform which can be moved and adapted at a moment's notice. This not only benefits the source user but also the takers as well. The total cost profile of IP infrastructure means that savings are passed along the broadcasting chain. From a financial perspective this opens up lower tier content to a broader range of potential takers, who can now afford to enter agreements with clubs. Scalable, flexible infrastructure means that organisations will not be billed for any last-minute changes.
Socially distanced approach
To manage the infrastructure in a socially distanced and responsible way, Cerberus Tech was able to build all the hardware remotely and ship it straight to the Scottish football clubs and QTV.
Chris Clarke, CEO, Cerberus Tech, said: "In some cases we were staggering shifts so that there were as few members of the team in the office as possible. At other times engineers were able to set up the equipment from home, sending it out directly from their doorsteps using a socially distanced courier collection service. Aside from working in isolation and taking extra precautions to disinfect anything we shipped, the process wasn't too dissimilar to our normal approach to infrastructure set up. The beauty of IP delivery is that the physical infrastructure is so minimal, everything can be managed remotely and then once it is set up the capacity can be scaled in minutes."
All hardware elements, including six encoding channels at source, were set up remotely, with six output channels to manage the concurrency of matches, all with the ability to handle simultaneous sources and multiple destinations. Often the onboarding process was handled via a brief exchange of emails, with one contact at each end working to get everything online. Cerberus Tech was able to tailor the remote set up based on the level of experience of the contact they were working with. If additional support was needed engineers were on-hand to discuss the process over the phone but in the majority of cases set-up was extremely straightforward.
One of the key benefits of the Livelink platform is that it is protocol agnostic. Whether users are operating with RIST, Zixi, SRT or RTMP workflows, the SaaS platform can adapt to accommodate them. The support team's expertise with multiple protocols gave added reassurance and meant that from shipping to remote installation, every Scottish Premiership football club was set up within a week.
Cerberus Tech's ability to deliver on extremely quick set up times proved invaluable for QTV during the unpredictability of the pandemic. Providing stakeholders with the confidence to focus on the logistics of matches, knowing that installation was taken care of.
With the ongoing challenges of live events set to continue for the foreseeable future, there is likely to be an increase in companies and clubs looking for flexible IP solutions, the company claimed.