Remote Production Unleashed: Golf focus added, last chance to register for 27 May online event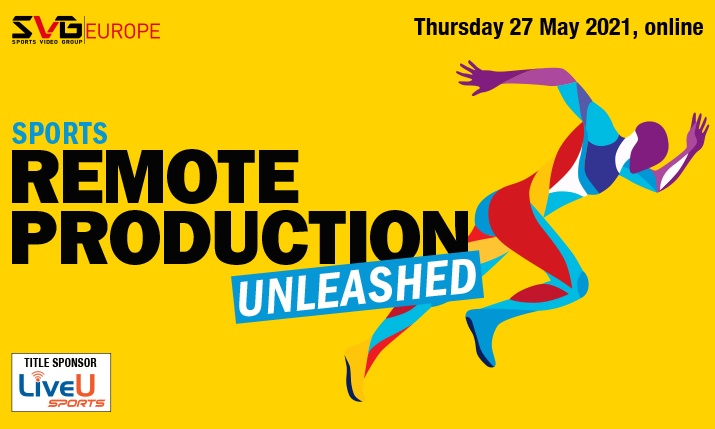 A special session on remote production for golf coverage has been added to the programme for SVG Europe's Remote Production Unleashed, sponsored by LiveU.
Taking place online from 14:00 UK time on 27 May, the event will feature keynote interviews, case studies and panel sessions discussing the massive changes taking place in the remote sports production landscape.
In addition to speakers from NEP, Telegenic, Host Broadcast Services, Eurovision Services, Sky Sports and more, CTV chief executive Hamish Greig will discuss How Remote Production is Transforming Golf Coverage.
Golf productions have historically been among the largest productions around with hundreds of personnel heading to the course to cover 18 holes of action over four days. Greig will look at how the COVID-19 pandemic caused many golf productions to shrink, as more and more personnel worked from home or other remote locations and share how CTV has responded to meet the needs of clients like European Tour Productions.
The event will also include case studies from Lawo and Mavis Broadcast.
They join previously announced speakers, including:
Phil Marshall, Director of Production, Sky Sports
Kate Lamb, Technical Resource Manager and Technical Producer
Christian Gobbel, Chief Technical Officer, Infront
Amine Hafnaoui, Head of Operations & Engineering, Eurovision Services
David Harnett, Head of Operations, Timeline Television
Eamonn Curtin, Deputy CEO, Telegenic
Casper Choffat, SVP of Global Product, NEP
Jamie Oakford, Match Director, Sunset+Vine
Mandy Murray, Director of People Operations, Sky Sports
Jamie Hindhaugh, Chief Operating Officer, BT Sport
Anthony Sachot, Director of Local Markets Engineering, Eurosport
Registration is essential, so make sure you're signed up by 26 May.
SVG Europe is trialling a new registration system for this event to include SVG Connect, an attendee directory that enables delegates to send text-based messages to each other before, during and after the event.
To find out more about Remote Production Unleashed and to register go to: https://www.svgeurope.org/remote-production-2021/