Report: Awareness of spatial audio is on the rise amongst consumers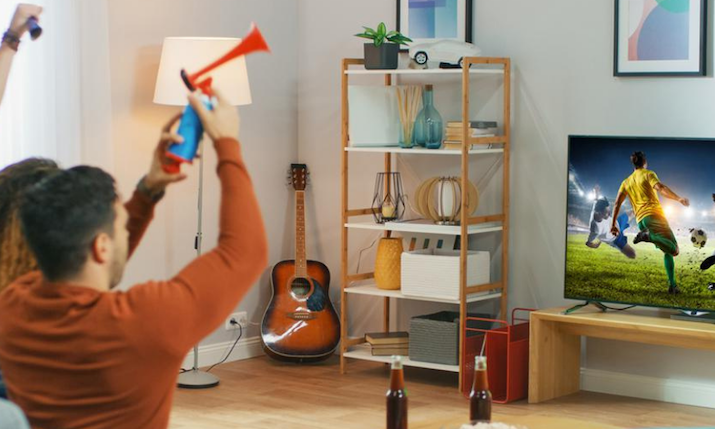 Consumers are increasingly aware of spatial audio, indicating an appetite that sports broadcasters should pay attention to.
A new report has shown that there is significant demand and growing for spatial audio as a feature in wireless earbuds.
Qualcomm's 2022 State of Sound Report states that: "Spatial audio is the next "must-have" feature [in ear buds]. More than half of respondents claimed spatial audio will have an influence on their decision to buy their next pair of true wireless earbuds, and 41% said they would be willing to spend more for the feature."
The report provides some clues as to how the landscape is evolving and suggests what global consumers are looking for in their connected audio devices. In particular, it looks at which technologies are driving audio consumption and spatial audio ranks high on the agenda in this year's edition.
Spatial audio has seen a significant 13% rise in demand in the $50-plus wireless earbud category compared to the 2021 survey, and more than half of respondents (56%) said that spatial audio is likely to influence their decision to buy their next pair of true wireless earbuds. Additionally, 41% said they would be willing to spend more for the feature.
Familiarity with the technology was also significant, with 73% of people aware of what spatial audio actually is.
"Most smartphones can stream spatial audio, but more content must still be produced, and new technologies must be considered if spatial audio is to be fully utilised for streaming music, films, games, and other types of content; for example – in the headphones/true wireless categories, spatial audio with head-tracking for complete surround-sound immersion," the report said.
This is an area the sports broadcasting industry is already aware of; at IBC Salsa Sound showcased its 360 immersive football project in partnership with BT Research and Innovation and BT Sport. With increasing support for evolving delivery codecs which support audio objects, as well as the easy availability of devices which support spatial audio from consumer brands like Apple and Sony, more and more people are already accessing spatial audio content across a variety of services.
Qualcomm cited three main areas of growth where market segments are moving to integrate spatial audio with music, film and gaming all noted in the report. However, live sports is increasingly on the playing field for spatial audio, and consumer appetite is growing.
The survey is an annual report commissioned by the wireless technology provider and is now in its seventh year. Research is conducted across six territories: the US, UK, Germany, China, India and Japan. For the 2022 edition users were aged between 18 to 64 years and a sample size of 1,000 people was taken in each country to get a 6,000 sample of smartphone users from all over the world.