Report: OTT beating pay TV yet sports fans left behind in the race
Broadcasters must evolve offerings or become obsolete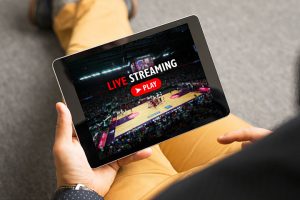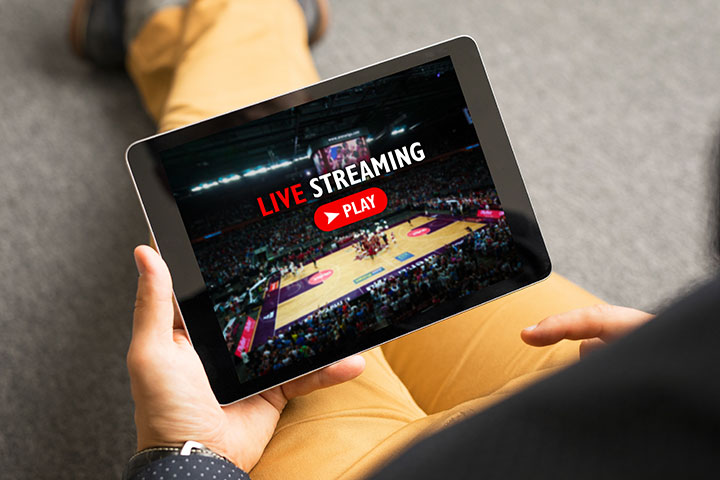 Global market penetration of over the top (OTT) services has hit 38%, with growth accelerating across all consumer segments, yet sports fans are being left behind in the race for streaming content.
According to new research from Grabyo, OTT platforms are a more popular choice for video viewing than pay TV services in every territory covered in the study. The majority of consumers pay for at least one online streaming service. The report shows that 38% of consumers are paying for OTT platforms, 32% for satellite or pay TV, 11% for YouTube Premium or similar, and 19% are paying for none.
Driven by the global dominance of Netflix and Amazon Prime over the past five years, local online services experiencing rapid growth, including DAZN across Europe, YouTube TV and Hulu in the US, and Kayo Sports in Australia.
The research shows that globally, consumers have a growing appetite for localised OTT services. In each territory, services such as BBC iPlayer, Canalplay, 10 Play or FuboTV are becoming increasingly popular with local audiences, with an average 22% uptake.
Across the leading European countries, the demand for localised content is high. In the UK 32% of consumers use local services and across France, Germany, Italy and Spain, almost 20% use local OTT services regularly.
Sports fans left behind
However, speaking to SVG Europe, Gareth Capon, Grabyo CEO, said sports fans been largely left behind in the world of OTT. "Sports fans are being left behind by the digital transformation of video viewing. The sports media industry is lagging behind with regard to flexibility and access to content. Across almost every other genre of video content – TV, film, music, short-form video, the breadth of options for the service, business model and price point are more varied than for leading sports. Sports fans can easily access other types of content across any device, at any time that suits them. But when it comes to sports, there are still many restrictions in place."
He explained this is largely because of rights restrictions, with live sports hidden behind expensive pay walls, with many still locked into a TV schedule which has not changed format in years: "Pay TV broadcasters still own most of the premium rights across the world's most popular sports which means access to live events is often out of reach for many sports fans. Access to sports video is improving significantly; for instance, Sky Sports and BT Sports customers can watch live channels on Sky Go or the BT Sports apps across mobile, desktop and other connected TV devices.
"But this means fans of the English Premier League and UEFA Champions League must be pay TV subscribers," he went on. "What if these customers don't want a pay TV package? The launch of Now TV from Sky has begun to address this issue, with more flexible payment options for consumers, but this represents a cut-down version of the overall TV experience, such as no options for customers to record games and watch them at a later time as with a traditional TV set-top box. Moreover, despite this being an OTT service, the price point remains high when compared with Netflix or Amazon Prime. There is no middle ground in this scenario and this likely restricts a large segment of younger audiences from watching live EPL football."
Capon said broadcasters need to rethink their formats, and realise sports audiences are now segmented across platforms and devices. "The strength of OTT platforms is that they specialise; you go to Netflix for TV and movies, DAZN for sports. Consumers can pick and choose the content they pay for – this is the future of TV."
OTT sports channels for cord cutters
Specialised services such as DAZN and Kayo Sports are helping the sports OTT market evolve, and changing the traditional sports rights dynamic. Capon noted that sports OTT platforms are the answer for consumers who want to watch live sport, but do not want to pay for expensive broadcast TV packages.
He said: "The traditional pay TV model does not give consumers the options to just pay for sport on TV; the packages include a bundle of lots of other channels that may be of little interest to a sports fan. Services like DAZN and Kayo Sports give consumers a clear proposition; a low cost, flexible subscription that focuses only on sports content. The initial success shows how receptive fans are to this change. Our report indicates that DAZN has strong penetration across its markets in Europe while Kayo is growing quickly in Australia."
He added that the likes of Kayo are set to change the way sports rights are bought and sold in the broadcasting market: "Though it may take time, these services will disrupt the rights cycle and media landscape for many sports. Once these platforms  acquire enough customers to offer rights holders the reach of broadcast TV, we'll either see broadcasters adapt their strategies to be more OTT focused, and try to win back these customers, or we'll see more independent OTT services carrying headline sports on a global scale."
Traditional broadcasters must evolve
'Traditional' sports broadcasters "definitely" need to break out of their old formats to keep up with OTT platforms, Capon said. "Broadcasters are deploying huge amounts of resource and energy trying to get younger viewers to watch their TV channels, when they should be focusing on reaching these audiences on the platforms they're already on," he stated.
Grabyo's study found that for 18-25 year olds, only 10% watch TV most often, while almost 40% watch video on social media most frequently and almost 30% watch on OTT platforms most often.
"Broadcasters need to follow the audience, even if this means moving the service away from linear TV," he explained. "Sports viewing has so far retained its position as a big-screen, group experience with engagement peaking during the live viewing window. Yet the demand for sports content is much broader than just the live experience. If broadcasters can achieve the reach needed to satisfy sports fans with VOD content or live broadcasts online, they may be able to draw fans back to linear channels for live games and major events."
Meanwhile, social platforms such as Facebook Watch, Twitter and YouTube TV are moving to change and fill the void in sports streaming services for viewers who have moved away from linear TV. The massive growth in short-form video, real time highlights and viral videos is directly correlated with the widespread adoption of social media use on smartphones. Social platforms have entered into mainstream media rights acquisition with deals ranging from the NFL, to UEFA Champions League and the Roland-Garros French Open.
Consumers remain highly receptive to free, ad-supported video services, Capon said. He added: "There are not many options for fans to access major sports properties on free platforms, which has driven rapid growth in short-form videos and real time highlights on social media platforms.  For viewers under 35, these platforms are in a position to meet the demand for sports content for those audiences who don't watch, or don't pay for, traditional TV.
"The extension of this is the social platforms bidding for sports media rights to deliver this content to users directly. We've seen Facebook test the water with LaLiga rights in India, YouTube sign streaming deals with MLS teams and Twitter acquire rights for the NFL. However, Twitter has since moved away from acquiring live sports rights, focusing on monetising real time clips, which highlights the challenges for free to air platforms getting a return on investment in leading sports," he noted.
He added: "Broadcasters have also used social platforms to extend reach for sports rights and create new distribution channels for key events, he added. BT Sport has broadcast the UEFA Champions League final to YouTube for the past couple of years – reaching 4.8 million across digital platforms during the 2018/19 final – which demonstrates the latent demand for sports from consumers who don't want to pay for TV."
Mobile first for digital media
Sports fans are highly engaged with digital media. They stream videos on their smartphones and other connected devices more than watching TV, despite the majority of live media rights being held by linear broadcasters.
Sports viewers are at the top of the digital-only content that consumers watch most, in fact, at 41%. This is followed by entertainment at 35% and TV series or clips at 32%. eSports has 18%, films, film clips or trailers hits 16%, factual or documentaries are at 8%, and news is trailing behind at 7%.
Smartphones are changing the sports broadcasting mix, Capon said. They are the most popular device for watching video globally. "Consumers watch video most often on smartphones and this behaviour has driven changes to video formats. Rights holders, athletes, clubs and federations know they must produce short-form video on a consistent basis, and deliver it across a range of social and mobile platforms."
He went on: "Real time highlights are now a must. If fans can't watch the match action live, they want to watch it on the go, on their smartphone. Even those who are watching games on TV expect the highlights to be available for them to watch on their smartphone as a second screen, which includes in-play updates for other games and maybe even other sports."
He explained that the availability of real time highlights enables fans to connect with each other, share the best moments and join the online conversation. The content also has a growing value to sponsors and advertisers, with the revenues associated with real time highlights growing rapidly each year.
"Overall, the dominance of smartphones has changed how video must be delivered. Fans expect video that is optimised for viewing on their phone, and without this, you've lost their loyalty," he noted.
Shift to OTT is unstoppable
The study also found that Netflix has hit 54% global market penetration, which rises to an average of 61% within predominantly English-speaking countries. Netflix has been one of the main drivers of online streaming adoption among consumers and is now as popular as traditional pay TV services in the markets covered. In contrast, Amazon Prime Video has 30% global market penetration and is the second most popular OTT service in many territories.
The report concludes with Capon stating, "the shift to OTT is unstoppable. Younger, digitally-native consumers will grow up without an understanding of a traditional TV schedule or linear, appointment to view experience. Video viewing on broadcast TV will continue to decline. OTT platforms will be the major beneficiary of this change, becoming the platform of choice for all TV and video consumption, both live and on-demand".
Capon adds: "Premium content is growing rapidly in the OTT market. By the end of 2019, consumers in multiple territories will be able to access Netflix, Amazon Prime Video, Disney+, Apple TV+, DAZN, Now TV and many other local services.
"This trend will continue as sports federations, TV networks and new digital publishers launch direct-to-consumer services 'over the top'. Broadcasters will lose the dominant position of aggregators to TV services and will not be able to control access for consumers as was common in the pay TV era."
Capon concluded: "Broadcasters need to evolve their offerings to be more flexible, more accessible and more personalised in order to thrive in the new media age, or risk becoming obsolete."
The 2019 report comprises data from 9690 consumers across the UK, US, France, Italy, Spain, Germany and Australia.  Click here to read the full report.