Research reveals massive increase in number of fans live streaming football from home post-pandemic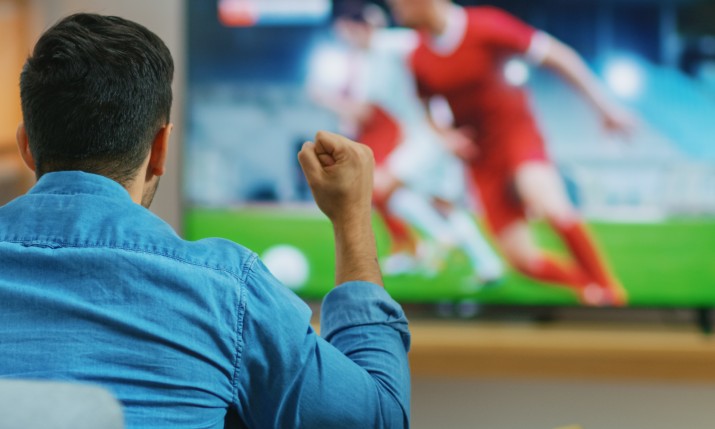 More people are watching live football at home via online streams than before the pandemic, new research has revealed.
Supporters are just returning to grounds after being forced to sit and watch at home for the best part of 18 months due to the effects of COVID-19, but their viewing habits appear to have changed over that time.
A survey conducted by sports tipping experts OLBG has gathered the opinions of 1,000 UK football fans to see how the threat of the virus and a lack of live sporting events since lockdown in March 2020 has affected people's willingness to attend live matches, with many instead preferring to stream from home.
In a follow-up to its original survey of fans and their football viewing habits, Fans of the EPL 2 shows that more people are now happier to watch live football via online streaming than they were two years ago.
Some 33% of fans say that they now watch football via a live internet stream at home rather than attend matches in person – a staggering increase from the 1.6% who said that was their favourite way of following live football before the pandemic.
This represents a 1950% increase in the total number of people (who were surveyed) streaming live football matches via the internet at home than there were before, though it is not specified whether they were doing so by illegal means or not.
In other findings, 46% of fans said their preferred way of watching football was live at a ground prior to the pandemic. That figure has increased very slightly to 47% – suggesting people remain as excited as ever to get back to their nearest football ground and cheer on their team.
Notably, the saturation of live football in the past 18 months appears to have put some people off the game altogether with more than five times as many people admitting they won't be watching any games compared to before.