Riedel renews Gold Sponsorship for SVG Europe innovation and networking
Riedel has again renewed its Gold level sponsorship with SVG Europe, citing the unique ability of the association to provide market insight and professional networking.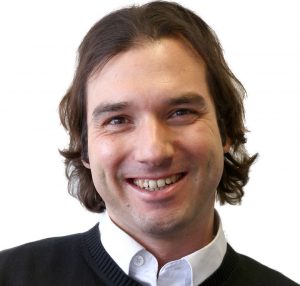 Riedel Communications head of marketing and communications Christina Bockskopf said, "as a technology supplier for some of the world's largest sporting events, Riedel's global success has always been intricately linked to the sports industry that often is the first place where new broadcast technologies are introduced. 2019 will see us making forays into some of the untapped segments of the sports broadcast market while more and more teams, leagues, associations, and broadcasters continue to embrace our solutions.
"Our SVG Europe membership has greatly contributed to this success, both as an invaluable resource for market insights and as a means to showcase our innovations to an audience of industry professionals and decision makers.
"Beyond that, the great events organised by SVG Europe present excellent opportunities for networking and professional exchange. The SVG Europe membership also provides access to inspiring SVG panels, enabling us to join the discussions centred around current technology issues with the brightest minds in the industry. In consideration of all these advantages, it is always an easy decision to renew our Gold Sponsorship with SVG Europe."
Riedel Communications provides intercom systems and fibre-based networks for the distribution of video, audio, and data signals. The company is renowned for its managed technology services that combine the development of highly customised solutions with extensive supervision and support by Riedel-qualified engineers.