Ringier Sports teams with Spiideo for broadcasting system for its Red streaming platform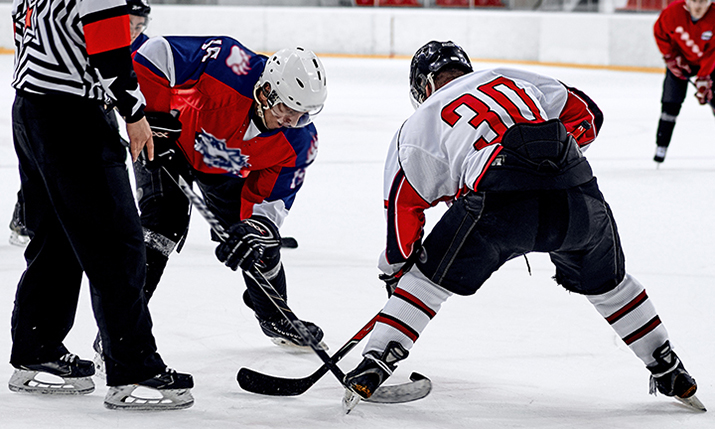 Ringier Sports, which is gearing up to launch a new sports streaming service titled Red, has teamed with provider of automated cloud-based solutions, Spiideo to supply an automated broadcasting system for the new platform.
Together with the Blick Group, Ringier Sports is launching the new multi-sport streaming and over the top (OTT) platform under the project name Red in August this year. It will focuses on team sports such as football, ice hockey, floorball, handball, basketball and also sports that currently have no media presence. The service will start with coverage of Swiss 1. Liga football matches, and will include all matches in the Yapeal Promotion League and the 1. Liga Classic.
Red will broadcast exclusively using Spiideo's automated camera systems and artificial intelligence (AI) tools such as AutoFollow and AutoData to produce games for its new community and continuously improve the streaming experience by integrating data and features from Spiideo's AI-enabled automated sports production platform.
In addition, clubs can equip themselves with 'Red Performance',  Spiideo's premium video analytics tool, to improve their performance on the pitch. The platform will also bring the so-called League Exchange into play, a tool for analysing opponents in preparation for the next match.
The cameras will be installed in all Yapeal Promotion League and 1. Liga Classic stadiums, and will be in use from the 2022/2023 season. With Spiideo's CloudStudio, the system offers the possibility for live commentary for matches on site as well as outside of the events. Furthermore, Red's multistream production allows multiple outputs to be generated with the same signal.
More than 2,000 organisations, clubs and leagues worldwide currently use Spiideo, including Sweden's Allsvenskan, a number of Premier League teams, the NHL, Serie A, MLS, NBA, Ligue 1 and the Bundesliga. Swiss clubs also using Spiideo include Grasshopper Club Zürich and FC Basel 1893.
Alexander Grimm, CEO at Ringier Sports, commented: "We will use Spiideo's sports analysis expertise to create a new type of streaming experience. Together, we will set new standards in the field of automated sports productions. We look forward to the collaboration, and to reaching this next milestone together with Spiideo. Spiideo's cameras and technologies open up new perspectives, and not only in the eyes of the public."
Patrik Olsson, CEO and co-founder at Spiideo, added: "We are very excited about the partnership with Ringier Sports because we share the same vision for the future of automated sports production. Our cloud-based platform and AI cameras are the perfect combination for scaling and producing thousands of matches, which would not be possible any other way."