RMC Sport to show all UFC events in France in new broadcast partnership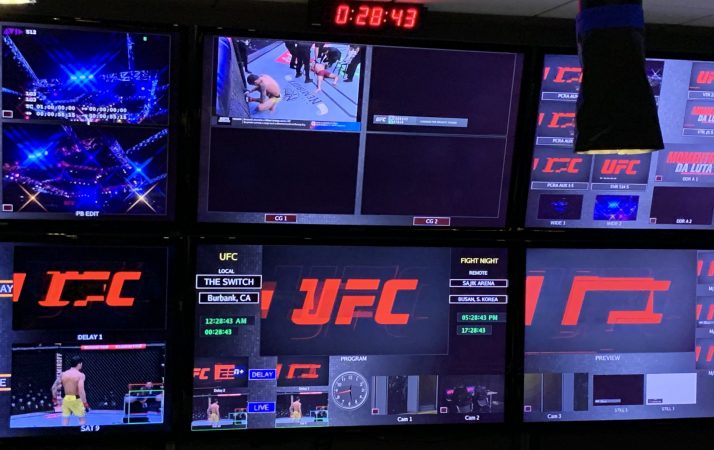 Mixed martial arts (MMA) organisation UFC has announced a new broadcast partnership with Altice Médias-owned RMC Sport.
The broadcaster will show all UFC events in France, including French Overseas territories and Monaco exclusively, plus Andorra, Luxembourg, Belgium, Switzerland and Mauritius non-exclusively. The prelims will also be aired when there is a local French athlete competing.
This past year has seen many considerable milestones for MMA in France, including the legalisation of the sport and consequently the development of MMA training and coaching under the guidance of the French Boxing Federation (FFB).
The French Broadcast Authority (CSA) has also authorised the broadcast of MMA events in France. French UFC athletes continue to have huge success in the organisation, demonstrating the strength of the sport.
Arthur Dreyfuss, managing director at Altice Médias, said: "RMC Sport is the long-standing partner of the UFC and, with this new strong commitment, we are showing our dedication to the sport and the ever-increasing fanbase in France. RMC Sport responds to the strong expectations from subscribers and the desire to keep attractive sports rights. Combining RMC Sport's expertise in broadcasting sporting events with that of the UFC promises viewers exceptional moments of sport across our channels."
David Shaw, UFC senior vice president, international and content, said: "We have developed a great partnership with RMC over the years. They have shown great enthusiasm, the most marked interest and drive to promote and develop our sport. We are very happy to open a new chapter in our shared goal to support the growth of MMA in France."
RMC Sport 2 will kick off the partnership on Wednesday 20 January with UFC Fight Night: Chiesa V Magny, which will take place live from UFC Fight Island, Abu Dhabi.
The broadcast will begin from 8:30pm CET with the main card and will be followed by a repeat of the prelim bouts, including the debut of Manon Fiorot, fighting out of Nice, France, who takes on American Victoria Leonardo.
This weekend will also see the return of Conor McGregor who faces Dustin Poirier in a highly anticipated rematch. UFC 257: Poirier V McGregor 2 will be live on RMC Sport 1 from 4am CET.