Road to Paris 2024 hits screens at Warner Bros. Discovery Sports with Mon Paris Olympique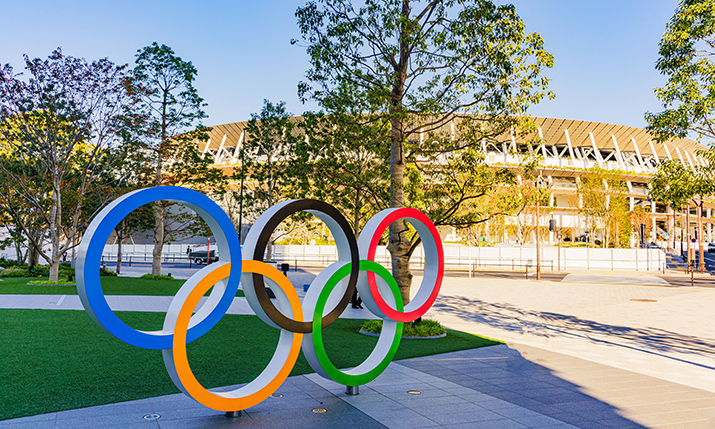 Warner Bros. Discovery Sports' road to Olympic Games Paris 2024 begins on Wednesday 26 October. The broadcaster is starting the countdown to Paris 2024 with the launch of Mon Paris Olympique on Eurosport France, airing each month right up to the Opening Ceremony in July 2024.
Hosted by Geraldine Weber, Mon Paris Olympique will feature French athletes past and present – including Earvin Ngapeth (volleyball), Estelle Mossely (boxing), Manon Apithy-Brunet (fencing) and Florent Manaudou (swimming) – who will assume the role of editor-in-chief in each episode of the programme.
Clarisse Agbegnenou headlines the opening episode of the brand new series where the double Olympic judo gold medallist discusses her recent pregnancy and ambitions looking ahead to Paris 2024. The second episode of Mon Paris Olympique – scheduled to air on Eurosport France on 23 November – will feature NBA star Rudy Gobert.
At the 'One Year to Go' landmark next July, Warner Bros. Discovery Sports will reveal a host of Olympic-related content and programming that fans across Europe will be able to enjoy in the lead up to Paris 2024, telling the stories of athletes and their respective sports as excitement builds towards Europe's first Games in 12 years.
Scott Young, SVP content and production at Warner Bros. Discovery Sports, said: "As the Games return to Europe, we're proud to kick off a series that focuses on the stories that matter in the build up to our 'home' Games – from more than one year out all the way through the start of Paris 2024. We have engaging content, insightful features, and a diverse range of experts to help tell these stories, providing an outstanding basis to engage viewers across all platforms as anticipation builds towards Europe's first summer edition of the Olympic Games since London 2012.
"We have already delivered record breaking Olympic Games from PyeongChang, Tokyo and Beijing for Europe – this time in prime-time for European audiences – is incredibly exciting for us all and a golden opportunity to innovate our Road To programming and our Games time coverage, taking our production and content creation to new level of engagement and excitement, all in our own backyard."
Warner Bros. Discovery delivered its first Olympic Games in 2018 and reported that over 372 million people in Europe watched Olympic Games Tokyo 2020 while 1.3 billion minutes of Olympic content were consumed across its digital platforms, led by discovery+ and Eurosport subscription services. More than 47 million unique visitors, meanwhile, followed Eurosport's Olympics coverage during the 17-day period of Tokyo 2020.
In addition to its game changing innovations that have driven record audience engagement in Europe for an Olympic Games, Warner Bros. Discovery has been credited with creating award-winning content that tells the stories of Olympic athletes. This includes its Home Crowd campaign, which received an International Sports Award for uniting support for the Refugee Olympic Team while raising wider awareness of the journeys athletes faced to compete at Olympic Games Tokyo 2020.