RTBF named as free-to-air broadcast partner of the UCI Track Champions League in Belgium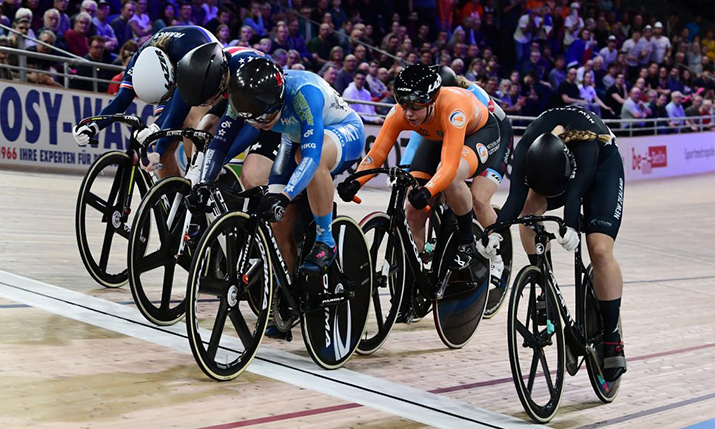 Belgian free-to-air network RTBF (Radio-télévision belge de la communauté française) is set to offer live coverage of the Union Cycliste Internationale's (UCI's) new track cycling series.
 
Each round of the UCI Track Champions League will be televised by RTBF Auvio, part of the RTBF network which reaches an average daily viewing audience of nearly two million in Belgium.
It joins Dutch broadcaster RTL, SBS of Australia, Sky New Zealand and Colombia's RTVC alongside a host of further partners set to be announced in the lead up to the league's first round on 6 November.
Alongside RTBF, the league's host broadcaster Eurosport is already set to bring the events to viewers in Europe, Asia Pacific, Africa and the Middle East. The agreement with RTBF was made together with Discovery Sports Events, the Discovery-owned event management business and global promoter of the UCI Track Champions League.
 
This latest move comes as part of the UCI and Discovery Sports Events' ambition to elevate track cycling to a new level of global prestige and bring the sport to a fresh international audience.
François Ribeiro, head of Eurosport Events, said: "As a nation passionate about cycling and with such a rich heritage in the sport, Belgium is clearly an important market for the league. RTBF is another welcome addition to an ever-growing list of confirmed international broadcast partners for the UCI Track Champions League and we look forward to announcing further broadcasters in our other key markets."