RTL returns as broadcast partner of the UCI Track Champions League in the Netherlands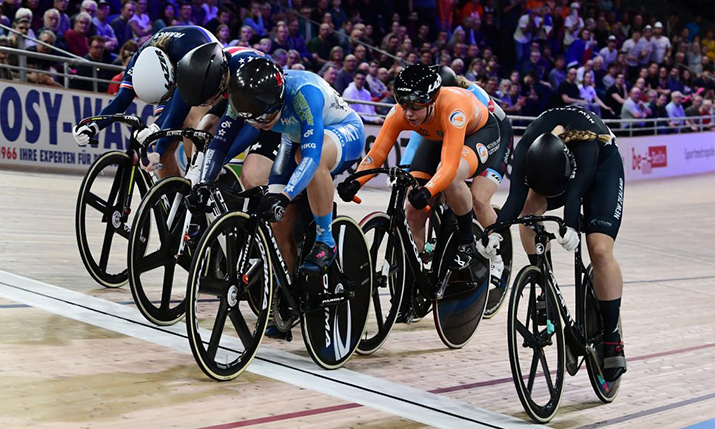 The UCI Track Champions League has confirmed that RTL – the largest commercial broadcaster in the Netherlands – will return to offer live coverage of the 2022 season.
RTL joins a host of international broadcast partners that are being announced before the second UCI Track Champions League campaign commences in Mallorca on Saturday 12 November.
The agreement was reached with Discovery Sports Events, which is the global promoter of the UCI Track Champions League and part of Warner Bros. Discovery. RTL will broadcast all five rounds on RTL 7, and on the Dutch network's Videoland streaming service.
Last season the UCI Track Champions League reached 149 million viewers in 206 countries, with over 62 hours of programming, fulfilling its ambition of putting track cycling on the global stage and attracting a new, international audience.
This season will see Dutch track legend Harrie Lavreysen returning to defend his title in the Men's Sprint category alongside seven-time UCI World Champion Jeffrey Hoogland, while in the Women's Sprint competition fellow Dutch rider and Olympic gold medallist Shanne Braspennincx has been named on the roster with Laurine van Riessen, Steffie van der Peet and Hetty van der Wouw. In the Men's Endurance contest, Roy Eefting and Matthijs Büchli have both been named on the list of riders to achieve pre-qualified status.
Dutch track cycling is currently enjoying a golden period having topped the medal table at the UCI Track World Championships earlier this month and looks set to be among the best-represented nations when the full UCI Track Champions League roster is finalised in the coming days.
Peter van der Vorst, RTL's chief content officer, said: "We are delighted to be screening the UCI Champions League for a second successive season. Its short, dynamic and attractive racing format fits our strategy of building new sports in the Dutch territory."
François Ribeiro, head of Discovery Sports Events, said: "We are thrilled RTL is returning to provide live coverage of the second season of the UCI Track Champions League. The Netherlands is a key market for us and this agreement with RTL will ensure the series is not only delivered to the country's dedicated track cycling fans, but also to new fans who'll be watching the sport for the very first time."