Smooth sailing: SailGP announces successful conclusion of maiden esports series and unveils plans for Season 2
Attracts 146,000 unique players with 753,000 views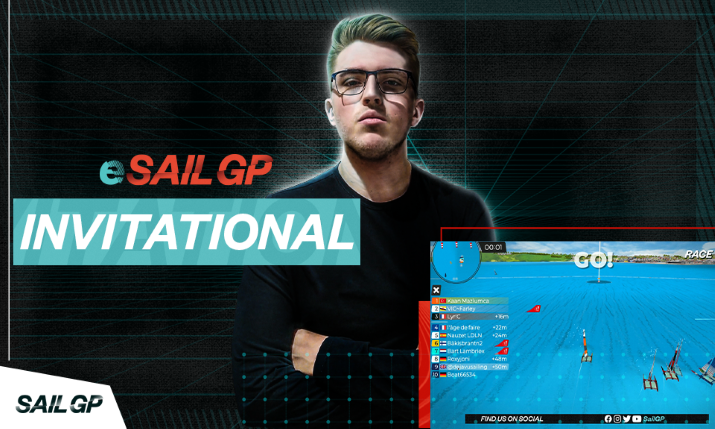 SailGP has concluded its maiden esports season and has announced that due to its success, it intends to repeat the performance with a second eSailGP season that will include a new digital show format.
From a pilot just one year ago, Season 1 attracted more than 146,000 unique players. In all, 55,783 individual races took place. SailGP Season 2 returns in April 2021.
Speaking to SVG Europe, SailGP head of content, Jose Garnes, says the results beat SailGP's predictions. "We were really pleased with our first eSailGP season and I think it's fair to say that it exceeded our expectations. As a new championship we were starting from scratch, but we now feel like we have a really good base to build on.
"We knew that people were playing the game, but we didn't expect to have the concurrent participation through the season, which shows there is the appetite to do competitive gaming throughout the year or over a season, instead of a one off event."
He adds: "We also had a lot of success with our bespoke 'Athletes vs Gamers' events, an invitational event where established gamers could take on the SailGP athletes. We also really saw the value of integrating them into the tournaments and how the eSailing community loved competing against them and this resulted in some of our most successful content across our digital and social channels."
Competitive gaming is the future
SailGP entered the esports arena at the end of its first 'real life' season in 2019 in partnership with Virtual Regatta and World Sailing. Both have been key partners in the success of eSailGP in its first season, Garnes says.
The idea was to offer fans the chance to compete on one of the most innovative race boats in the world in the virtual environment. On how esports fits into the SailGP strategy overall, Garnes says: "Competitive gaming is the future for any sporting league, as it is an opportunity to broaden the fanbase and also allows fans to put to the test their skills and get closer to experiencing what is really like to be a top athlete.
"For SailGP it is no different. Laying foundations in esports was part of the league's strategy to broaden its fanbase and help bring sailing to a wider audience. We also wanted to showcase the incredible talent of the community who love racing competitively in SailGP boats. Competitive gaming fits into our strategy as it allows us to champion our community, build interest in SailGP and convert gaming fans to live sports fans and vice versa."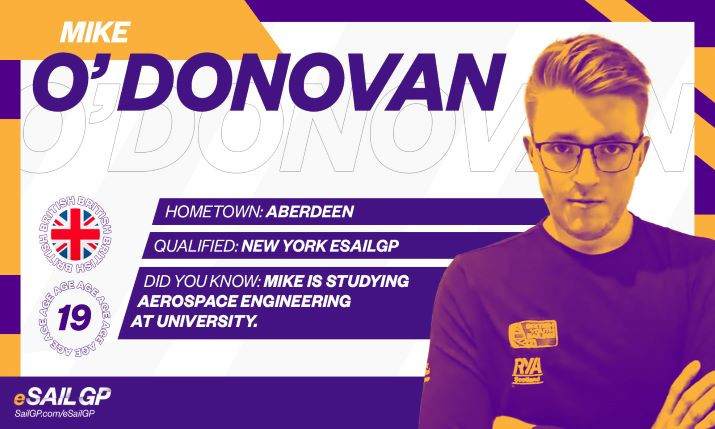 He goes on: "It is important as it allows us to introduce our sport to new fans and help educate them in the global league. Sailing can be difficult to explain if you haven't had a first-hand experience on a boat, but gaming allows us to give everyone the opportunity to sail a boat in a virtual environment and helps to bring a new audience into the sport. It also helps to educate them on the sport and really show how fast and exciting our revolutionary catamarans are and how close the racing is. Finally, it also allows us to tap into a dedicated community who we can convert into SailGP fans."
Accelerated esports entry
The pandemic sped up SailGP's esports efforts, Garnes admits. "The pandemic has accelerated our intentions to be involved in competitive gaming, and really proven the opportunity. It has also shown that when people cannot go out sailing due to COVID-19 restrictions or attend events, they turn to their devices to either compete within the game or be entertained by watching some of the best players race against each other."
He adds: "We know that people were already playing before the pandemic, but it has helped us identify this area as an opportunity to share our story and passion for the sport, and also really look at how we bring the content to life in a really engaging way."
As to what SailGP has learned from Season 1, Garnes comments: "We have learned that there is a clear appetite and fan base that this content appeals too, whether they are participating in or watching eSailGP. A lot of our data shows that the participants are not necessarily sailing fans or fans of SailGP, so this gives us the opportunity to educate new fans about the sport – and hopefully convert some gaming fans to live sports fans and vice versa – as well as tap into a really engaged audience and existing community.
"There are some extremely talented players who are competing throughout the year in community-led tournaments and so there is an opportunity for us to serve those fans and convert them into SailGP ambassadors within their community. We have also learnt the importance of integrating our athletes into esports and seen great viewership of our social content when we do this," says Garnes. He adds: "eSailGP is also another way to keep the conversation going throughout the season and bring engaging content to fans in-between our live race weekends."
New look for Season 2
Following the success of the inaugural season, SailGP has been working on the further development and evolution of the platform for Season 2, including the presentation of the digital shows; it has been working on this in collaboration with Engage Digital Partners.
Notes Garnes: "We have also been using this time, during our sports hiatus, to fully understand the esports landscape and gain detailed insights into the industry. This is something we did in consultation with Strive Sponsorship.
"We are working with Engage Digital Partners as our production team. They have been working in this space with Gran Turismo in the past few years creating the global racing league. One of the things we have been working with them on is a new look for Season 2, including enhanced graphics packages, presenters and explainer videos. We are confident that they can bring the right look and feel into our competition and also elevate our editorial during our shows," Garnes comments.
Season 2 will go above and beyond Season 1, says Garnes. SailGP has taken time to learn from the first season. "As this was our first season in eSailing, we have been looking at a lot of the feedback and metrics as well as the live production element," Garnes notes. "We will have a couple of one-off events throughout the remainder of the year to allow us to focus on the final format before launching the 2021 eSailGP championship.
"But one of the things we want to develop is the overall presentation of eSailGP. We really see this is an opportunity for existing and new fans and allows us to not only reach new fans but also educate them on SailGP.
"Season 1 gave us a good foundation in esports but we want to keep evolving and, for that reason, we have been testing a new format for the digital shows around our two invitational events to close out the eSailGP season."
The first invitational bought together nine of the best eSailors in the world, representing eight nations. Included in the line up was eSailGP champion O'Donovan, who also represented eSailGP at the eSailing World Championship on 7 November, alongside fellow competitor Kaan Mazlumca of Turkey.
The second invitational event takes place 12 to 13 December. The show will be released on 16 December, alongside the eSailGP Season 2 format announcement.
Garnes continues: "On the commentary side, we have brought in two current athletes as our expert commentators to guide fans through the racing. We felt it was important to bring someone who not only understood the game, but also had experience in real life with these boats, so we have Leo Takahashi – the Flight Controller for the Japan SailGP Team – as the lead commentator. He is sharing commentating duties with Sarah Douglas, another active athlete and Olympic hopeful, who bring her input on strategy and competitive sailing.
"Finally, our new test format features Shay Thompson as the host. Someone that is adept in the world of eSport, Thompson has worked with Xbox and BAFTA (British Academy of Film and Television Arts) and not only brings esport expertise, but also a freshness and modernity to the show."
According to Garnes, the idea behind the format of the first season was to mirror the SailGP calendar, with one virtual event for every SailGP event in the schedule for 2020, so 16 in total, taking place in the same city location around the same time, plus three pop-up qualifiers. This continued throughout the year and, he says, "was a great way to continue to bring racing to fans during the sports live event hiatus".
The eight best players of each virtual event then qualified for a studio final that was live streamed, with commentators. The winner of each individual eSailGP event won a spot in the eSailGP Grand Final which took place in August. The winner of eSailGP 2020 not only won the first ever eSailGP championship, but also the chance to join one of the teams as a guest onboard the real life F50 at one of the events, "a real 'money can't buy' prize," Garnes says. In addition, they won a place in eSailing World Championship Final which took place on 7 November.
Garnes concludes: "We have been really excited to see the progression and growth of eSailGP from our pilot event a little over a year ago in Marseille to now having nearly 150,000 unique players and 750,000 views across our platforms in our first year. It has been an exciting way to deliver live racing action during SailGP's hiatus and shows us that there is a clear appetite and fan base that this content appeals to – whether they are participating in, or watching, eSailGP. Through our new show and format, we will continue to build interest in eSailGP and hope to convert some gaming fans to live sports fans and vice versa."