SailGP claims combined global TV audience of 247m viewers as it highlights first season successes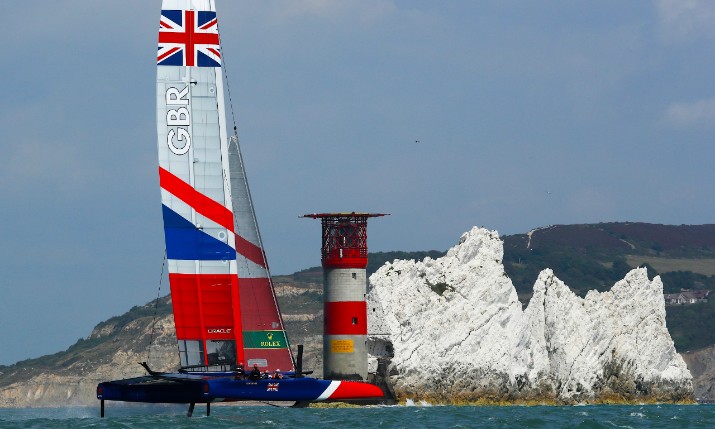 A total television audience of more than 247m people watched SailGP in its first season, the organisers of the global sailing league have claimed.
Making use of remote production, and working with the sport and live events producer Whisper, coverage of the boat racing championship was made available in 100 territories and via a mobile app.
In total 1,519 hours of dedicated broadcast programming were produced, not including secondary TV news coverage.
In addition to the live programming offered across SailGP's social platforms, the digital-first property distributed 2,042 short-form videos during the event periods, contributing to 334m views and potential impressions.
SailGP has so far picked up 138,254 downloads of its app.
The organisers said, in total, that SailGP grabbed a total global event audience, across broadcast, social, press and in-venue audiences, of 1.8 billion, of which 247m watched on TV.
"It is fantastic to be closing the curtain on our first season at SailGP, and to be able to showcase some of the impressive results that have been achieved by everyone involved," said SailGP chief executive Sir Russell Coutts.
"As a new global sports league, we have learned a lot in our first season that we can't wait to put into practice next year as we continue to grow SailGP into a sustainable, international sports property that can compete alongside other professional sports."
SailGP has also revealed its sustainability successes for the season.
Embedded throughout the organisation, SailGP has been working toward eliminating single-use plastics, tackling food waste, and reducing energy by testing new technologies and using biofuels.
According to the event organisers:
SailGP Season 1 saw a 75% reduction in overall food waste, 59% plant-based menus, and no single-use cups or tableware across the five events.
In Cowes in England (pictured, top), generators powered by vegetable oil were used, reducing the carbon impact of temporary power provision by 90%.
Marseille included the first testbed of efficient technologies as the global organisation transitions to a low carbon support fleet.
After launching in London in October 2018, SailGP opened its season four months later in Sydney in February 2019. The six national teams representing Australia, China, France, Great Britain, Japan and the United States then proceeded to events in San Francisco, New York and Cowes.
The SailGP Season 1 reached its climax at the Grand Final in Marseille, France, where Tom Slingsby's Australian team was victorious, capturing the SailGP Championship trophy and US $1m in prize money.
SailGP Season 2 starts on 28 February 2020 in Sydney.
---
---