Scout Gaming and Eurovision Sport create fantasy winter game for ÖSV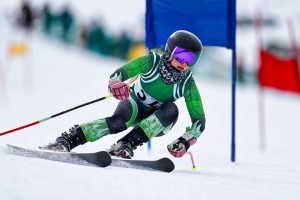 Eurovision Sport, in partnership with Scout Gaming, has launched a direct-to-fan experience for the Austrian Ski Association (ÖSV) that takes the form of an online fantasy winter sports game.
Available for the first time last weekend (28 November), Ski Austria Expert is a manager simulation game that enables fans to put together their personal fantasy alpine ski team for the ÖSV season, with selected athletes scoring points based on their performance in the real races. The game is designed to attract new target audiences and enhance the fan experience, with users playing as individuals or as groups.
Eurovision Sport, a division of the EBU, is continually working with EBU members and sport federations to find creative ways to engage fans and audiences. Through a portfolio of innovative partnerships, a range of digital enrichment solutions are available to both support the growth of sports and complement broadcast output.
This project for ÖSV marks the first delivery from a new partnership between Scout Gaming and Eurovision Sport. As a key B2B fantasy sports provider, Scout Gaming works with major sports brands and organisations to create exclusive gaming experiences.
Franck Choquard, Eurovision Sport's head of content and servicing, explained: "It is exciting to be adding gaming to the portfolio of services that Eurovision Sport can offer to members and federations. Fan engagement is constantly evolving, and the use of fantasy games is an effective way to attract new supporters, create communities and increase audience interaction. We are pleased to be able to provide our long-standing federation partner ÖSV with this gaming solution, through our partnership with Scout Gaming, and we look forward to building on this further in the future."
Professor Peter Schröcksnadel, president of ÖSV, added: "Skiing has tradition and a long history, but it is important to recognise today's trends. That's why ÖSV once again sets an innovative course. With the Ski Austria Expert we want to win new target groups and enthuse people who have not come across skiing so far. Working together with Eurovision Sport and Scout Gaming we have a great product and we look forward to seeing the fans' reaction."
Each user can register a team for free at www.oesv.at in the category GAME or at www.skiaustriaexpert.at. Every gamer has Euro 100 million of virtual budget at their disposal, and with the money can buy a total of eight athletes (four women and four men), with one woman and one man each belonging to the Ski Austria Power Team. The athletes' prices are based on their performance and change over the course of the season, depending on their performance, and participants can use transfers to replace athletes between events.
The season consists of three phases taking place from 30 November 2019 through to 22 March 2020. In each phase winners can receive valuable prizes. The player who has gained most points during the entire season will be crowned Ski Austria Expert and can look forward to the main prize, a week-long ski vacation in Saalbach-Hinterglemm.