SIS to use Grass Valley LiveTouch for horse racing replays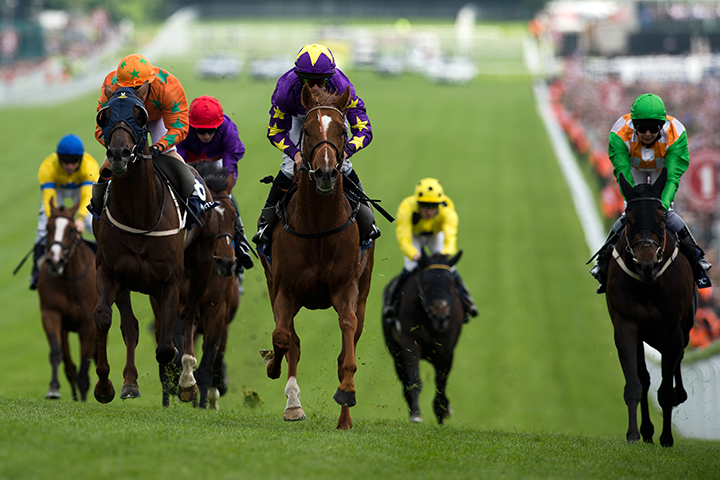 SIS (Sports Information Services), the supplier of live content and media services to the betting industry, has added Grass Valley's LiveTouch replay and highlights system to its centralised production workflows for horse racing and greyhound racing coverage.
The kit will be used to deliver slow-motion and instant replays and support the creation, editing, metadata entry and playback from multiple race venues.
Used by just two operators, LiveTouch will be added to a new automated production workflow that also includes two Grass Valley Kahuna 9600 live production switchers.
Chris Thornton, the head of engineering and distribution, at SIS said, "Live racing production requires fast, agile and robust workflows that leave no room for error. We were endeavoring to automate our workflow and required a system that allowed us to manually select the best clips for replay – and to do this with as few operators as possible.
"We have a longstanding working relationship with the Grass Valley team; they have a deep understanding of how the live production environment works, understand our requirements and deliver the best. LiveTouch provides all the capability we need and packs in a lot of extra features that make the manual sections of our workflow hugely efficient."
The new SIS workflow includes a LiveTouch Max 2 server, in a 6 in/4 out configuration, along with two LiveTouch panels.
Also included is Grass Valley's FileFlow engine for trans-wrapping or transcoding camera and file formats.
This setup enables the SIS production team to create replay clips from a range of input sources, storing them for later use or playing them out to a relevant racing channel. Using the Live Touch Controller's T-Bar, live replay clips can also be slowed down to give viewers more detailed images.
LiveTouch enables each replay clip to be saved to either internal or external storage, which is made available as a network directory to all users on the SIS network. Operators can access every clip without copying or storing locally to deliver replays or montage packages quickly and efficiently.
"With LiveTouch, the SIS team can easily manage this with just two operators – and zero compromise on quality or performance," added Tim Banks, vice president of sales, EMEA, at Grass Valley.