Sky Deutschland's Alessandro Reitano takes over as chair of SVG Europe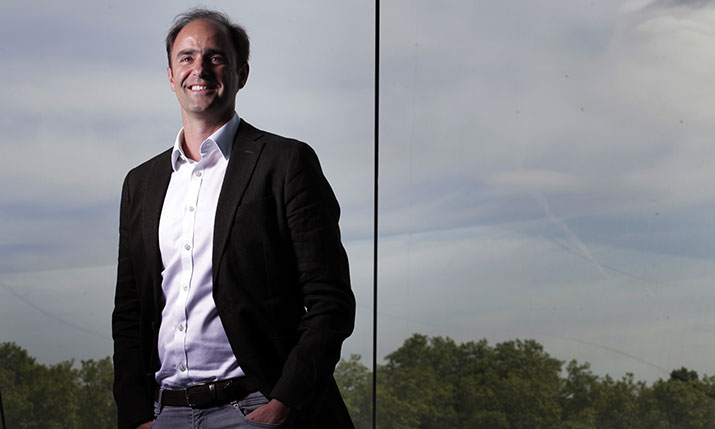 SVG Europe is very pleased to announce that Alessandro Reitano, Sky Deutschland vice president of sports production, has become the new chair of Sports Video Group Europe. He succeeds David Shield, IMG Media senior vice president and global director of engineering and technology, who has stepped down after five years at the helm.
Joe Hosken, general manager of SVG Europe said, "We are all delighted that Alessandro has agreed to take on the role of chair for the future. We would also like to most sincerely thank Dave Shield, who has done an amazing job since taking over the role in 2014.
"During that time SVG Europe has grown out of all recognition in terms of events, profile, engagement and sponsorship, and has now become an integral player in the European sports broadcast production community. Dave's calm leadership and guidance has played a key part in our continuing growth and influence."
Said Reitano, "I am honoured to take up the role as chair of SVG Europe at an exciting time of innovation and transition in our industry. SVG provides insight and guidance to companies and individuals, helping to explore trends and possibilities and of course providing engagement amongst colleagues. It is important that SVG continues to expand its footprint in Europe and I look forward to the challenge of helping the Group move forward in the coming years."
Reitano joined Sky Deutschland in 2008. He has been responsible for live OB sports production and has always been involved in the development of new technologies and innovations in the field of sports production.
In 2010, the first Sky 3D sports production started, followed in 2012 by the first UHD test recording. In 2015 Reitano assumed overall responsibility for the sports production division at Sky as vice president.
In 2015, he brought the innovative Free-D technology to Germany, which was used in the DFB Cup Final and UEFA Champions League Final 2015. Reitano was also responsible for the first VR live test, which was successfully implemented at the 2016 DFB Cup Final, and played a key role in the development and implementation of the Sky Sport HQ broadcast centre.
From idea to completion in July 2017, he played a decisive role in the development and implementation of the new Sky Sport HQ broadcast centre at Unterföhring in Munich, which has set new standards in studio technology and efficient and effective production workflows. Alessandro Reitano took over as chair of SVG Europe from Dave Shield at a short ceremony at the commencement of SVG Europe's SportTech 2019 summit at Lord's Cricket Ground on 22 May.