Sky is the limit: Tedial on the need to speed up the digital transformation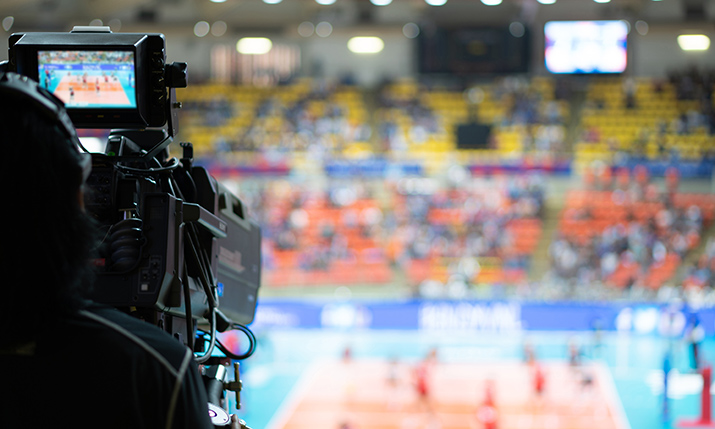 By Julian Fernandez-Campon, Tedial CTO
We all know that sport, as an industry and a media entity, is big business. You only have to look at the amount of money that changes hands for football transfers, the costs of media rights for matches and the prize money in both field sports, motor racing and many more. Since the industry transitioned to multi-format, multi-platform technology, media companies have had greater opportunities to create and monetise content for a variety of viewing demographics and teams have greater opportunities to grow their fanbases.
Altman Solon's 2022 Global Sports Survey, published in October 2022, gauged sports interest, viewership and preferences, and fandom among 17,000 respondents in 17 countries across North America, Europe, Latin America and Asia. It showed that sports viewing is increasing and that football is still the most popular sport globally.
With this in mind, and the FIFA World Cup Qatar 2022 so recently on our screens, let's take football as a viewing example. Passionate fans will likely watch all of their team's games on free to air or pay per view and will follow the results of other games on TV highlights and social media. Younger viewers want greater access to their favourite players and sports heroes and will follow them on social media watching new videos every time they receive a notification. The whole family might be interested in documentaries about teams and players and even grass roots connections, viewing on streaming services.
Women's sports are quite rightly getting more airtime during peak television viewing periods again delivering greater opportunities for audiences, advertisers, sponsorship and teams. The possibilities are endless.
An SVG Europe article reporting on the Altman Solon Survey says, "In the UK, 80% of regular sports viewers are pay TV subscribers and are happy to pay for live sports, compared with 55% of non-viewers. Also, in Britain, 44% of regular sports viewers use social media daily, 25% play video games daily, and 34% watch streaming daily."
The English Premiere League (EPL) continues to be a huge pull for fans both home and away. "While 72% of UK sports fans are interested in EPL matches, Chile and Colombia are the biggest international markets for the EPL where 56% of respondents show interest in English clubs, while the EPL attracts about a third of sports fans in Germany, France, and Italy in that order of popularity."
Tools… and more tools
The sky is the limit for sports broadcasters. Technology has evolved at pace and the introduction of remote working and hybrid cloud has had a positive impact both technologically and financially. However, with access to a wider, more diverse range of software, IP, cloud and cross-platform technologies there are now more tools than ever before for every part of the content supply chain.
And, because more software applications are needed, and companies must rely on a greater number of vendors, companies of all types and sizes must navigate a fragmented market and choose the applications they need for their specific workflows. Having more than fifty software applications and dozens of vendors is commonplace. This can be a challenge even for large sports media organisations.
In an article in the IBC Daily, Tracey Geist, global head of games, media and entertainment marketing at AWS, said: "While each customer's cloud journey is unique, we are seeing some overall trends. Broadcasters are shifting television channel ingest, processing, creation and distribution options from ground to cloud, generating time and resource savings across the media supply chain." The challenge for sports broadcasters is finding solutions that are flexible enough to adapt to their current and future specific needs without over complicating functionality. This includes improving the user experience and focusing on the business benefits.
No code approach
The way to do this is to adopt a 'no code' approach, using complexity abstraction and visual tools, which are built into a media integration platform. This means that users within sports production environments, who don't have coding or deep technical knowledge (citizen developers) can easily build and manage content supply chains, which can include integrations of external third party systems without vendor or specialist intervention.
It's really important to understand the fast-changing needs of the sports media landscape, to solve challenges, but also to provide futureproofing as technology continues to evolve.