Sky News dives into Queen's Diamond Jubilee with Visions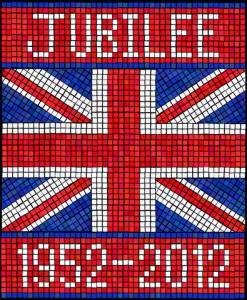 The first weekend of June is shaping up to be one of the busiest ever for the UK OB community and broadcasters. Coverage of the Queen's Diamond Jubilee celebration will dominate the airwaves, waterways, and streets of London and beyond. "In terms of OB units and facilities, it will be bigger than the Royal Wedding because it is four days long and the Wedding is just one day," says Neil Dunwoodie, Sky News, executive producer.
The highlight of the weekend is going to be the Thames Diamond Jubilee Pageant on Sunday, 3 June when Queen Elizabeth floats down the Thames on the Royal Barge and more than 300 other boats crowd the river. Other key events for the Jubilee include the Epsom Derby horse race on 2 June, a concert at Buckingham Palace on 4 June, and a service at St. Paul's Cathedral on 5 June.
Like all massive events, pool coverage helps lighten the technical burden on all involved and minimizes the number of camerapeople fighting for the optimal shot.
"There is a rivalry between the broadcasters, but on the ground there is a lot of sharing," adds Dunwoodie.
Sky News will take advantage of the 10 BBC cameras that will be located on the Royal Barge as well as having its own crew on a boat and ENG crews reporting from alongside the Thames and from street parties around the UK.
"We're going to try and offer something different from the BBC, something a bit more laid back, fun, and less heavy-handed," says Dunwoodie. "We all know the Sky News way, and it isn't stiff and starchy."
NEP Visions will provide OB support for the Sky News coverage, including an NEP scanner at the network studio near Canada Gate. Upwards of 200 staffers will be involved during the event.
"Our chopper will also be up on Tuesday and will be pooled to other broadcasters with the BBC News chopper," adds Jackie Faulkner, head of operations for Sky News.
Dunwoodie says that the goal is to give viewers a sense of the atmosphere for an event that has occurred only once before, for Queen Victoria in 1897.
"We're all really excited," he explains. "It's going to be four days of amazing live pictures and excitement."