Sky revs up 3D motorsport for Goodwood Festival of Speed
The Goodwood Festival of Speed (FoS) took place over the past weekend (Thursday 28 June to 1 July), with a wide array of cars on display for an appreciative gathering of petrol heads, all captured in 3D for the first time. Sky Sports covered each day in 2D HD, with a stereoscopic highlights programme to be broadcast on Sky 3D today (2 July).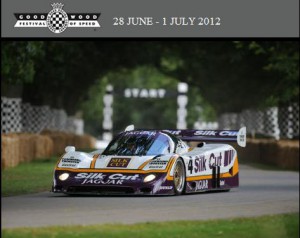 The FoS is a highlight in the motor sports calendar for all true aficionados of fast machines of all types and ages. Staged in the grounds of Goodwood House in West Sussex, the event attracts top names in motor racing past and present taking on the famous hill climb in a variety of vehicles from the last 100 years.
Goodwood now joins the ranks of other leading sporting events, including Wimbledon and Champions League football, to be shown on Sky in 3D. The broadcaster worked in conjunction with Sony, OB operator Telegenic and production/distribution company Sportsbrand Media Group on the stereoscopic production during the FoS.
Pictures were recorded on the PMW-TD300 3D XDCAM EX shoulder camcorder equipped with SRMaster SR-R1 card-based recorders. Using this combination the camera crews were able to record two streams at the same time for both 2D and 3D. In addition to this nine 3ality and three Element Technica rigs fitted with Sony HDC-P1 cameras were operating on the hill and in the studio respectively.
"Goodwood Festival of Speed is one of the world's most prestigious motoring events and we're proud to be leading the way in bringing the action in stunning 3D to customers," says Robin Broomfield, 3D operations development manager at BSkyB. "We're always working to satisfy the growing demand for outstanding 3D content and look forward to continuing our relationship with Sony and Telegenic to deliver the most immersive 3D experience possible."
Mark Grinyer, head of 3D and sports business development at Sony adds, "There has been massive demand for 3D productions this year from sporting events like Wimbledon and Goodwood is the latest production to be given the 3D treatment. This opportunity to bring another of the summer's most hotly anticipated events to Sky viewers in 3D will give British motoring fans an experience like never before."