Sky sets out its Bigger Picture social and environmental ambitions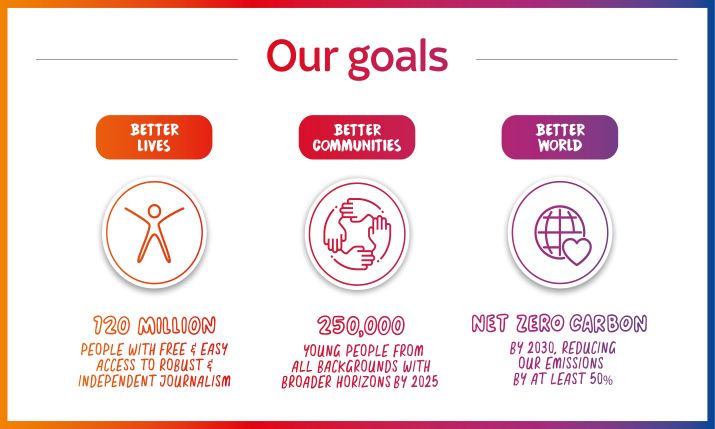 Sky has published its annual social and environmental impact report highlighting the progress it has made in 2019 and setting out its Bigger Picture ambitions for 2020 and beyond.
The publication of the report comes as Sky announces a landmark commitment toward its ambition to be net zero carbon by 2030, with all its Sky Originals from 2019 on, now certified CarbonNeutral in the UK
Sky is the first broadcaster in the albert Consortium to make this commitment, marking its determination to be the most sustainable media and entertainment company in Europe.
Earlier this year, Sky announced its plan to be net zero carbon across its entire value chain by 2030, and launched Sky Zero, a campaign encouraging others to #GoZero by spreading the word to its millions of customers every day.
Jeremy Darroch, Sky Group chief executive, said: "We are entering a critical decade on the long road to climate recovery, and all businesses have the opportunity to accelerate progress and become part of the solution.
"In February 2020, we confirmed our most ambitious commitment yet on climate action by setting a 2030 target for Sky Zero. And already in 2019, we became the first broadcaster to offset the emissions to of all our UK-commissioned Sky Originals, an important milestone on our path to net zero carbon, in addition to already being carbon neutral for our operations since 2006."
In 2019 Sky launched volunteering programme, Sky Cares, with every one of its 33,000 employees across Europe able to give back to the community on company time.
Last year over 15,000 hours were volunteered across four good causes: helping the homeless, alleviating loneliness, supporting young people and caring for the environment. The work can involve anything from spending time with older people, to mentoring school children or taking part in a beach clean.
Sky now has the aim of having 250,000 employee volunteered hours across Europe by 2025.