Sky Sports boss Francis promoted to future-looking role across Sky and NBCU
Group commercial director Rob Webster takes over as managing director of Sky Sports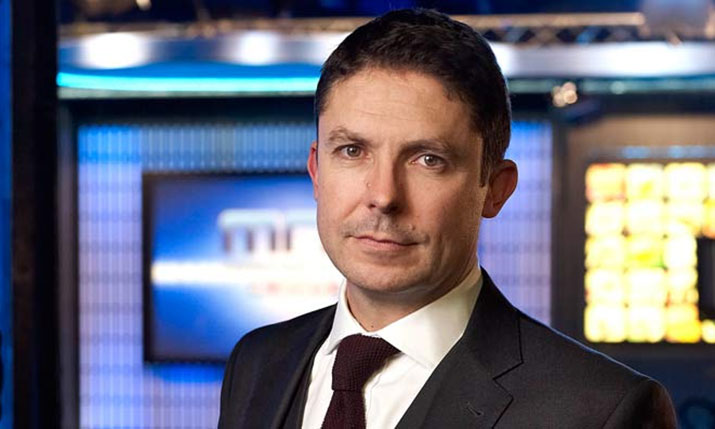 Sky Sports managing director Barney Francis has been promoted to a new role that will see him focus on "the changing world of sport and the place Sky and NBCU occupy" within it.
As chief executive of Future Sport, Francies will report to Sky Group chief executive Jeremy Darroch and work with colleagues across both organisations to look at what the broadcaster is calling the "global opportunities for growth", a move that it hopes will benefit the whole of Comcast.
As a result of the promotion, Sky's group commercial officer Rob Webster becomes managing director of Sky Sports.
Webster has been at Sky since 1997, working in a variety of roles across group partner channels, legal and channels and operations.
Discussing the appointment, Darroch said: "Barney has driven growth and innovation for Sky Sports in the face of increased competition in the Sports market, finding new and better ways to bring fans closer to the content they love. This makes him one of the most qualified executives to anticipate where the next big opportunities lie for us."
Francis, who has been at Sky for more than two decades and has been managing director for the last ten years, added that he was looking forward to the challenge of "helping to tackle some big questions."
During Francis' tenure, Sky Sports has added Formula 1, the Masters and The Open to its sports portfolio and grown from five numbered channels to eleven that are now dedicated to specific sports.
"Barney is one of the most qualified executives to anticipate where the next big opportunities lie for us."
Francis said: "Sky Sports is in great shape and I'd like to thank everyone who has been part of taking this business forward. It's a very different world to the one when I took over the job in 2009 from Vic Wakeling, and looking ahead I know my friends and colleagues will continue to give our customers the best sporting experience they could want.
"I'm very proud of what we achieved together and when I look back at the challenges we've faced, the moments we've seized and the incredible drama of live sport we've captured – it's been an absolute privilege.
New Sky Sports boss Webster was most recently responsible for negotiating deals with global content partners across all Sky territories and has also led multiple channel distribution negotiations with the broadcast industry.
Webster said he will "bring everything I've learned during 22 years at Sky" to the role.
"I'm excited by the opportunity we face as a team and feel very privileged to have the huge responsibility of leading such a great group of people," he added.
The appointments are effective immediately.