Sky Sports extends EFL rights deal, becomes home of Scottish Premiership from 2020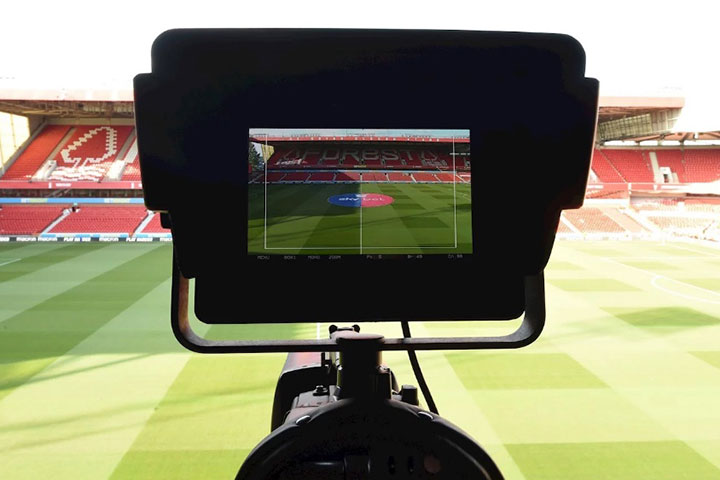 Sky Sports has cemented its dominance of live televised football in Britain by extending its current rights deal for the English Football League (EFL) and agreeing on a new five-year contract to become the exclusive live broadcaster of the Scottish Premiership from the 2020-2021 season.
The satellite and online pay-TV broadcaster already covers both competitions live, currently having TV exclusivity on live EFL matches but sharing the Scottish top flight with BT Sport which shows 30 live matches per season plus playoffs.
The new five-year deal Scottish deal, agreed with the Scottish Professional Football League (SPFL), includes up to 48 live Premiership matches per season from 2020-2021, as well as the playoffs, and in-game clips for mobile devices. It is said to be worth £150m.
Neil Doncaster, the chief executive of the SPFL, said the deal "demonstrates Sky Sports' commitment to showcasing the pinnacle of Scottish football."
The EFL extension is also a five-year deal, this time worth £595m and starting next season (2019-2020).
A 35% increase on the current price, it covers rights to show live coverage of the EFL, the League Cup and the Football League Trophy until the end of 2023-2024.
Included per season are 138 EFL league matches and 15 playoff matches, 15 matches from the League Cup, including the final, and both the semi-final and final of the Football League Trophy.
While the deal is good news for Sky Sports and its subscribers, some EFL clubs are unhappy with the arrangement.
BBC Sport is reporting that "a number of the Championship's larger clubs feel it undervalues how much the rights are worth and will meet on Tuesday [20 November] to discuss their next move."
EFL interim chair Debbie Jevans CBE said of the deal: "Having fully considered the matter, its implications and any associated risks, the EFL Board is satisfied that the right deal for the EFL and its clubs has been reached.
"Concluding these negotiations has indeed been challenging, as is the case when managing a diverse group of stakeholders, and the Board took on board the comments and frustrations voiced by a number of clubs and has committed to reviewing the way the League engages with its clubs to ensure that we move forward in a collaborative way in the future."
Chief executive Shaun Harvey said the EFL had tested the current market using external advisors.
He believes that the deal allows its clubs "financial security" but also provides the EFL with "the platform to maximise reach and exposure for its competitions, alongside providing further opportunities for Clubs to monetise some of those games not broadcast on television through a DTC [direct to consumer] offering."
---
In addition to the Sky Sports deal for the Scottish Premiership, the SPFL has also concluded three further rights deals starting from the 2020-2021 season.
Premier Sports will exclusively broadcast between 12 and 16 live Scottish League Cup matches per season, and show highlights
Existing BBC Scotland television highlights and live radio packages have been renewed for five seasons. The public service broadcaster will also show up to 20 live Scottish Championship matches per season in both 2018-19 and 2019-20
BBC ALBA will broadcast one deferred Scottish Premiership match each Saturday evening from 2020. It will also show live matches from the Scottish Challenge Cup and the Scottish Championship and League 1, as well as League 1 and League 2 playoff finals
---