Sky Sports adds new features to its Women's Super League coverage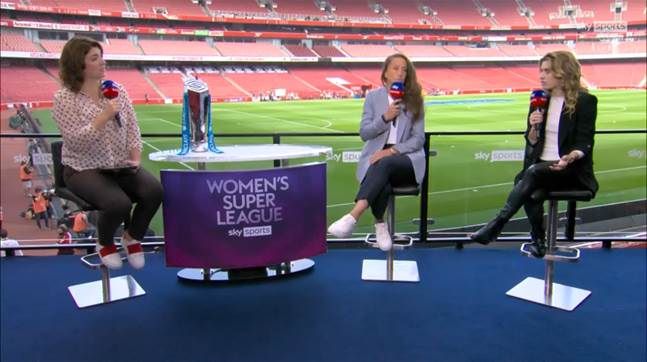 Sky Sports is introducing new features to its Women's Super League (WSL) coverage in a bid to make it more accessible and engaging.
Sky said that following a 171% increase in viewing of last season's WSL coverage compared with the 2020/21 season and an "unforgettable" summer for women's football, the return of its WSL coverage will come with a host of new ways for fans to continue their support for the game.
The first round of matches of the new WSL season take place on Saturday 10 September, with 35 games to be broadcast live across Sky Showcase for all Sky customers.
New to the 2022/23 season, the Sky Sports WSL TikTok account will be provide fans 360-degree coverage of the league and with exclusive access to players. Sky said that through  challenges and interviews, along with behind-the-scenes footage, viewers will get to know the WSL's array of personalities and see the sport from a new set of angles.
Snapchat Discover show 'The Dub' aims to become the platform's new hub for Barclay's WSL content. Discussing news and breaking down the action, The Dub will deliver Snapchat users their weekly fix of the WSL and an opportunity to join the conversation.
Airing every Thursday on Sky Sports Premier League and starting with a Beth Mead special, Jessica Creighton will return with her round up of all things WSL and Women's football. Inside The WSL will continue to go beyond the pitch with exclusive behind-the-scenes access, in depth analysis, player and manager interviews and tackle the issues in and around the game.