Slomo.tv returns as a Bronze sponsor of SVG Europe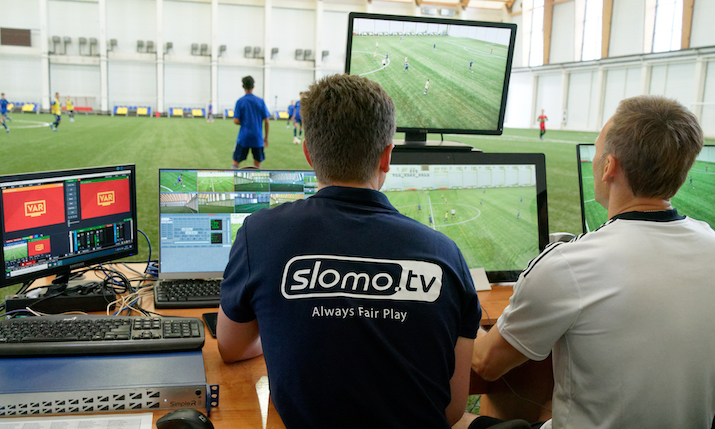 Slomo.tv has renewed its Bronze sponsorship of SVG Europe. The company, which offers sports refereeing and slow motion instant replay solutions, has recently been focusing on its VAR technology.
"Video Assisted Review or Video Assistant Referee (VAR) technology is a direct part of sports broadcasting, because it not only makes refereeing more objective, but also increases viewer engagement," said Igor Vitiorets, Slomo.tv CTO. "We focus on making the implementation of VAR technology in any sport as simple and understandable as using a good cookbook. Now we can provide clubs, leagues and federations not only with reliable video-refereeing equipment, but also with a recipe for successful implementation."
On the decision to renew its Bronze sponsorship, Vitiorets added: "Slomo.tv has been working with the SVG Europe team for quite a long time and we are happy to continue our support and co-operation. SVG Europe provides a convenient and modern platform for the exchange of information and communication on various issues of sports video production, both in person and online. It unites the sports broadcasting community and, equally important, keeps it up-to-date with all the latest innovations, technologies, solutions and completed projects.
"Over the years, SVG Europe has gained the largest audience of professionals involved in both video broadcasts and the use of video equipment at sporting events. We love SVG Europe and appreciate their work, efforts and initiatives, especially in the temporary absence of face-to-face communication."
Find out more about the benefits of SVG Europe sponsorship.