Sony unveils Venice 2 high-end digital cinema camera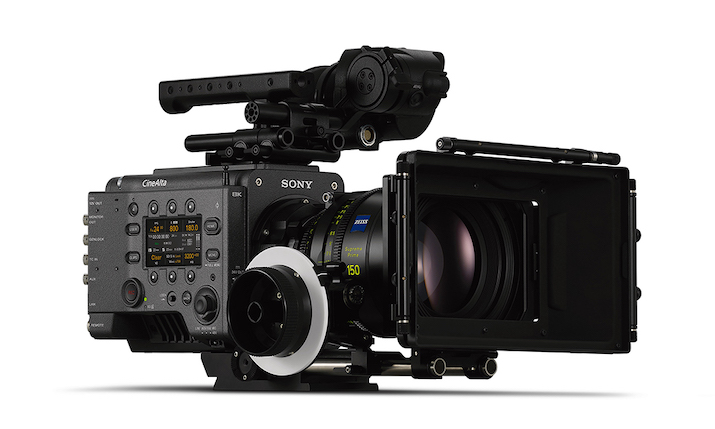 Sony has introduced Venice 2, the new flagship model and latest addition to its line-up of high-end digital cinema cameras. The Venice 2 builds upon the strength of the original Venice with new features including a compact design, internal recording and the option for two different sensors: the newly developed full-frame 8.6K sensor or the original 6K Venice sensor.  The Venice 2 also inherits popular features from the original device including colour science, dual base ISO and eight stops of built-in ND filters.
Paired with a newly-developed 8.6K (8640 x 5760) full-frame CMOS image sensor, the Venice 2 is said to offer excellent image quality with 16 stops of total latitude to capture images with excellent colour separation and shadow detail. The Venice 2 8K CineAlta camera has a unique dual base ISO of 800/3200 which allows filmmakers to capture clean, film-like images under a wide range of lighting conditions. It supports everything from full-frame, full-frame anamorphic to Super35, all at a minimum of 4K resolution.
To illustrate the strength of the Venice 2 and its new 8.6K sensor, Sony worked with cinematographers to test the camera's image quality on a few separate film shoots without using any professional movie lighting.
Award-winning cinematographer Robert McLachlan ASC, CSC, who worked on productions including Game of Thrones (for which he received two Emmy nominations), Westworld, and Lovecraft Country, tested and filmed with the new 8.6K full-frame Venice 2 in two countries and offered his reaction:
"I really wish we'd had a large format, 8.6K sensor like Sony Venice 2 on my past work. It would have made it feel even more epic and, at the same time, more engaging, thanks to the increased resolution, richness and dimensionality. The increased speed, cleaner highlights and shadows together with the potential for super-shallow depth of field would have been a huge asset."
With the 8.6K sensor providing ample oversampling, images shot on Venice 2 will benefit from less noise and enriched information in a 2K or 4K production, according to Sony. This also means the camera is well suited for VR, in-camera VFX and virtual production setups, delivering an immersive experience and realistic images especially in combination with Sony's Crystal LED displays.
"We are so pleased to have seen the success of the original Venice over the past four years," said Takuma Wada, head of content creation solutions marketing, Professional Solutions Company (PSAP), Sony Corporation of Hong Kong. "Based on our conversations with cinematographers and production companies around the world, we recognised an opportunity to improve by leveraging many of our latest imaging and sensor technologies. By doing so, we are taking the Venice image quality to a new level. We also made the camera smaller and are offering internal recording to enable more creative freedom: whether that means using the camera on drones, Steadicams, aerial gimbals or underwater housings,"
Thanks to direct feedback from the production community, the Venice 2 was designed with a smaller and more lightweight body than the original. Despite being 44mm smaller and approximately 10% lighter, the chassis of Venice 2 allows X-OCN and Apple 4K ProRes 4444 and 422 HQ internal recording without the AXS-R7 recorder, offering advanced usability in a compact and lightweight body.
For even more flexibility on-site, the chassis adds the unique feature of interchanging the image sensor block. The camera can be used with the 8.6K sensor as well as the original 6K sensor block. The camera body automatically recognises the change and will start-up without any firmware exchanges or re-installs. In addition, the original 6K sensor will allow higher frame rates.
The Venice 2 also leverages a new high-speed 6.6Gbps AXS card, the AXS-A1TS66 for 8K 60p recording. Existing AXS memory card readers, including the AXS-AR3 via Thunderbolt 3 interface, are compatible with the new media as well.
Other updates to the Venice 2, based on the feedback from current users to enhance usability, include: 4K output with LUT applied; improved 3D LUT processing to improve picture quality ; EI changes directly applied to S-Log3 output; and LUT/ASC-CDL control via Ethernet/WiFi.
The Venice 2 with 8.6K image sensor is scheduled to start shipping in February 2022 with the 6K version scheduled for March.