Sport production in 2021 to feature streamlined workflows and more user-generated content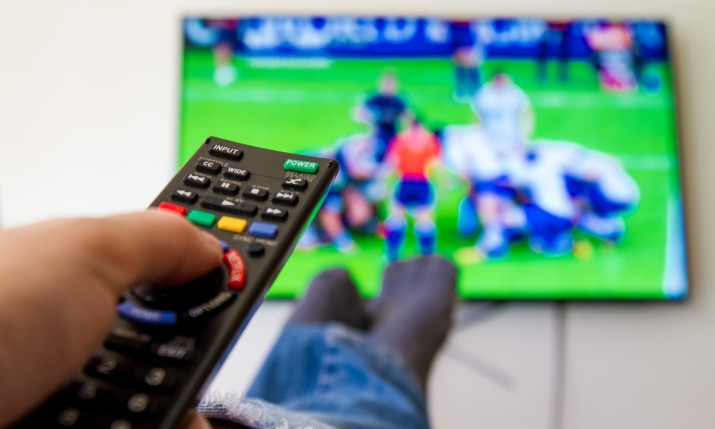 By Simon Wocka, regional sales manager, Telestream
So, 2020 has brought many changes to everyone's life globally, and we could be adapting this new normal for some time to come. Some of the world's most iconic sporting events have suffered cancellations, which impacts those sports, teams, sponsors and fans worldwide.
One of the key events that has now been postponed due to the impact of COVID is the Tokyo Olympic Games,  a massive global event featuring thousands of athletes and competitors who perform in front of millions of attendees across multiple events and locations. This is in addition to the large number of staff that broadcasters, news gatherers and production companies send to cover the event. But will that be the case in the future?
Balancing the books
As broadcasters have had to adapt to remote working, budgets that were planned elsewhere have been reassigned to provide remote tools for editing and content capture and new cloud-based tools for a variety of applications. These emergency budgets will have an impact on next year's plans, whether that be the day-to-day operations, the resurgence of sports production or investing in more innovation to help evolve even further.
This summer, many broadcasters managed to produce content even when sports were not being played by providing portable camera kits with lighting, audio and portable streaming devices to their presenters. From a centralised gallery, they were able to bring those feeds together with minimal delay and intertwine this with previous season's footage and archive material to produce content that gave fans something to follow.
Other broadcasters included feeds from fans and their thoughts on not being able to attend events or at that stage watch their favourite team and sport. In general, efforts from everyone should be applauded for being able to turn around content to air in an extremely difficult time.
So, what's next…?
Today, sports are being played wherever it's safe to do so, but without stadiums full of people, tracks littered with excitable fans or teams being heralded with their theme tunes. But is this enough? And how will broadcasters look to cover the most prestigious events next year, including the Euros, which will be scattered across six European countries.  Traditional approaches to cover these events would include rolling out OB trucks filled with the latest equipment, satellite uploads and production staff in every facility frantically cutting footage to meet the demand for highlights packages and reviews as well as the live output. Is this now viable en masse?
COVID has impacted every industry in some way, but this now highlights the accessibility and logistics associated with these events and whether the same scale is needed moving forward?
Supporting major sporting events post-COVID
There is an abundance of solutions available to send content of high bit rate and bandwidth across the globe without satellites and without the large infrastructure overheads. But is the industry ready for change of this scale?
Let's take the typical scenario of a key broadcaster covering a major event like the Olympics.  Between production staff, engineering, editors, camera operators, journalists, presenters and more, this can mean relocating upwards of 400-500 staff. Also, there is a flotilla of equipment to be deployed across various campuses, network operations centres and mobile facilities. Let's take away the overall cost in terms of monetary value to make that happen, but instead look at the human elements. Hoping that by next summer the spread of the virus has eased and we will have seen at least one vaccine to help battle this, is it still viable to expose that number of people to a mass exodus of travel?
Providing flexible production resources to a broader audience
By capturing content at location and leveraging the network strengths of cloud service providers, it's possible to have virtualised playout to speed up deployment of live content.  For those who prefer to consume their content in a different way, the tools available now can turn around VoD assets within minutes of the main event completing within the same infrastructure.
As more vendors are providing cloud and virtualised production tools, it allows lower tiered sports to have access to a platform outlet that would have been either cost prohibitive or not within the schedule of the traditional broadcasters. This is encouraging as not only does it vary the content that can be created and consumed, but it also creates more opportunities for jobs in our industry. In this environment, sports production is not in decline, it's merely evolving and adapting to the new technology landscape.
There have been a number of examples in previous sporting events where simplicity doesn't mean lower quality, but it does allow for more agile set-up and roll out. Imagine that a small portable production set-up could cover sporting events such as lower league football, basketball, or something that doesn't have current coverage. It could provide live content with graphics and fan engagement to a platform of choice. With providers looking for more and more unique content, this is a perfect opportunity to provide wider ranging sports content to a wider audience.
For some time, fans will be prevented from attending sports events, so fan engagement and user-generated content will keep interactions interesting. Many clubs have their own fan TV content and pages to enrich the game or sport of choice, but if this was added into a mainstream production it would add some energy and realism to what feel like soulless games without the associated crowd noise. This could be achieved through remote interviews, archived coverage of celebrations, previous events and much more.
The next wave of sports production can still be as engaging as we have experienced over the past decade, while being less taxing to produce. Audiences have changed their habits and behaviours for a short while during this pandemic, how will this change the approach of advertising, content, delivery and personalisation?
This is an exciting time for all concerned and I'm looking forward to seeing what can be achieved. Most definitely, the glass is half full! At Telestream, we are focused on empowering the next generation of sports production.