Sport Production & Technology Summit 2020: More speakers announced for Sports Production Leaders Briefings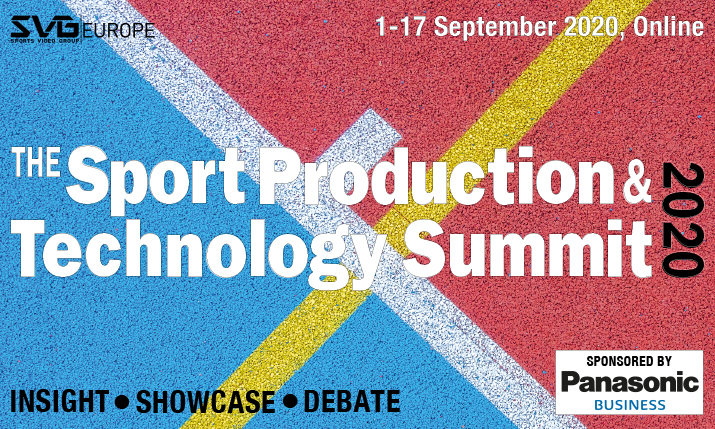 SVG Europe is pleased to announce more speakers for the Sports Production Leaders Briefings panels, part of the Sport Production & Technology Summit 2020.
Sky Deutschland's vice president of sports production and SVG Europe chair, Alessandro Reitano, will be joining the panel of broadcasters and over the top (OTT) providers taking place on Tuesday 15 September. He will be speaking alongside Henk Van Meerkerk, head of production at Fox Sports Netherlands, The Walt Disney Company, and Kevin McCue, director of technical operations at Sky Sports on the panel of broadcasters.
Meanwhile on the panel of producers and host broadcasters taking place on Wednesday 16, the European Tour's Michael Cole, chief technology officer, and IMG's Tom Giles, head of engineering, will be joining Ronan Donagher, head of technology, broadcast and innovation at World Rugby, Emili Planas, chief technology officer at Mediapro, and David Tippett, head of broadcast at Sunset+Vine.
Finally, on Thursday 17 September, OB providers including TV Skyline founder and chief executive officer, Wolfgang Reeh, will join speakers from NEP and CTV Outside Broadcasts.
These live, hour-long Zoom webinars will take place at 4pm (BST) across the 15, 16 and 17 September, bringing together key technology decision-makers to discuss the new products and services that have been announced during the IBC period.
Speakers will be revealing 'what I saw' over the timeframe that would previously have been the IBC show in Amsterdam, as well as sharing intelligence about their technical challenges and future priorities.
The panels will be followed by a live audience Q&A. More speakers will be announced soon.
For more information and to register, visit Sport Production & Technology Summit 2020.